10 Great Attractions in New York City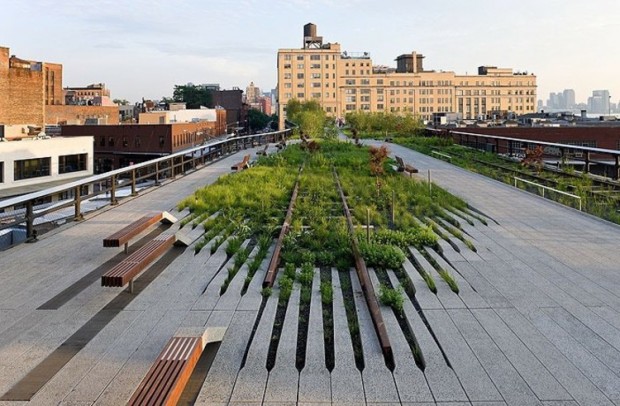 Dotted along the grated overpass are food stalls, restaurant pop-ups and magnificent overlooks. To do it best, go on a Tuesday and amble along until you find Terroir, a wine bar near 15th Street. Grab a glass of vino at dusk, and then make your way a couple blocks south to hook up with the Amateur Astronomers Association stargazers who've set up telescopes and offer explanations of what's going on in the sky. (212-206-9922)
Brooklyn Botanic Garden
New York is home to the Staten Island and Bronx Botanical Garden, but locals will tell you that the Brooklyn Botanic Garden is the spot to be. 52-acres of greenery located adjacent to Prospect Park, the Garden was founded in 1910, and features a Japanese pond garden, an herb garden and a native flora garden.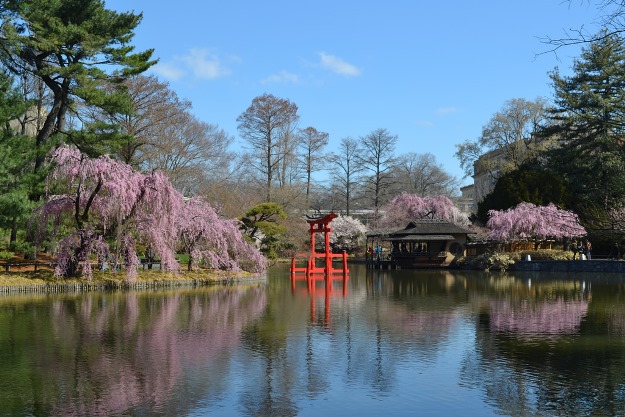 Closed on Mondays, the Garden is open until 4:30PM every other day, and visitors should check the website for any special event notifications. Regulars say that the cherry blossom festival in mid-May is worth the trek from just about anywhere, but if you're unable to make it then, the garden is fully in bloom and wonderful for viewing through mid-fall. (718-623-7200)
The Cloisters
Located in Washington Heights, a northern neighborhood far from Midtown Manhattan's frenetic pace, but still an easy trip on the train, the Cloisters contain all of the Metropolitan Museum of Art's medieval collection. In addition to the exhibitions within, the grounds of the Cloisters are an attraction unto themselves.
Modeled after a monastery, the grounds contain four reconstructed cloisters, each with sculptures, fountains, and artwork donated by New Yorker art barons like the Rockefellers. Highlights include the rose marble fountain in the Saint-Michel-de-Cuxa Cloister, and the Trie-en-Bigorre Cloister, or Unicorn Tapestries Hall, which holds an impressive collection of 15th- and 16th-century tapestries. (212-923-3700)
Categories: New York, New York City, USA
Tags: 10 Great Attractions in New York City, Brooklyn Botanic Garden, Brooklyn Bridge, Chelsea Market, etraveltrips, Family vacations, Grand Central Terminal, Museum of Modern Art, New York, New York City, sightseeing, Staten Island Ferry, The Cloisters, The High Line, travel, Wollman Rink