10 great places to watch sports in New York City
That may be partially true, with fantastic beers and Fantasy Football draft parties at this Bavarian beer hall with communal seating and — Did we mention? — lots of beer.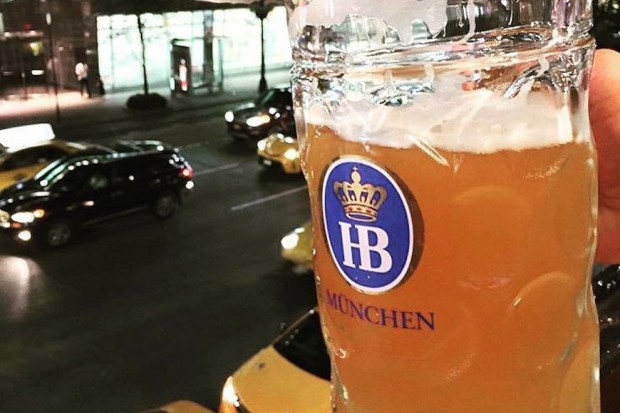 Excellent pairing: one stein with one NFL game. Repeat.
Photo courtesy of Hofbrau Bierhaus NYC
Finnerty's
Finnerty's not only organizes roundtrip bus rides to games, but it also offers BYOF (bring your own food).
Order in a pizza, and enjoy the game. It's just like being at home.
Johnny Utah's NYC
A bar. A restaurant. NFL fans. And the owners of a mechanical bull. Because it's always a good idea to get rowdy people together and have them try to stay balanced on a bucking fake animal.
It may not be wise, but it sure is a different angle for sports viewing here at Johnny Utah's NYC.
Categories: Abacos, New York, New York City, Soho, Upper East Side, USA, West Village
Tags: Bars, Beer Gardens, Corona, Drinking, etraveltrips, Hofbrau Bierhaus, International Express, James Blake, Johnny Utah's, Korean diaspora, Louis Armstrong House, New York City, New York City Bars, New York Hall of Science, NYC, Queens, Queens Zoo, The Gutter, watch sports in New York City