10 Of The Most Romantic Beach and Coastal Destinations
4. Promenade des Anglais, Nice, France
For something a little more unusual, head to Nice, France along the Mediterranean coastline to the Promenade des Anglais. Promenade des Anglais is more upscale with boutiques and cafes lining the beachfront. The long sandy beach is perfect for romantic walks, and then the exquisite cafes are perfect for a cozy meal and bottle of wine before retiring to your hotel room. And yes, there is always something romantic about a holiday in France!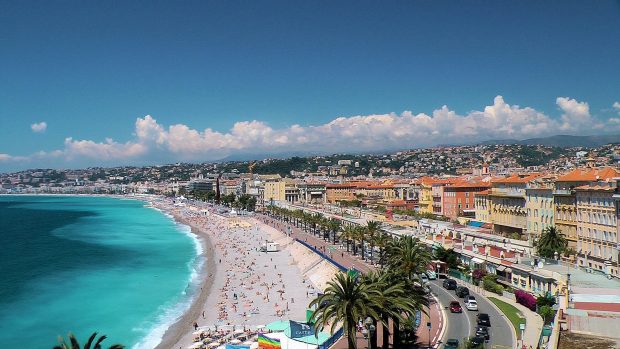 5. Tanjung Rhu Beach, Langkawi, Malaysia
Langkawi is a collection of 99 islets just off the coast of Malaysia, and is a couple's dream beach getaway. And it not only offers the standard walks alongside the beach and amazing sunsets, but also a wide range of activities to keep you both entertained. Fancy a stunning views? Cable car will take you to the top of the island's second-highest peak. Want to connect with a nature? Head to a mangrove forest that offers an opportunity to feed the eagles or the Underwater World, which features more than 5,000 varieties of freshwater and marine species.
6. Santorini, Greece
By far the most interesting and unique Greek Island, Santorini is the best place to watch a sunset with your significant other. It's also the best place to get married or spend your honeymoon and we just couldn't miss it on our list. The views from top of the island of the volcano cannot be matched by anything else in the world.
Although, the beaches in Santorini don't compare to the views from the top, there are still some great beaches to wander around for a long beach walks, have a romantic dinner in a local taverna, taste some local wine and spend some quality time with your other half. one of the interesting beaches you might want to head to is Red Beach.
Categories: Amalfi, Bali, Fiji, France, Greece, Haifa, Hawaii, Israel, Italy, Malaysia, Mexico, Middle East, Nice, Tulum, USA
Tags: 10 Of The Most Romantic Beach and Coastal Destinations, Amalfi Coast, Bali, Beach Vacation, Bora Bora, etraveltrips, Fiji, France, French beaches, French Riviera, Greece, Greek Beaches, Haifa, Hawaii, Hawaii beaches, Israel, Italy Travel, Itlay, Malaysia, mexico, Nice, Pacific Ocean, Red Beach, Romantic Beaches, Romantic getaways, Santorini, South Pacific Beaches, Sydney, Top 10, Top 10 beaches, travel, Tulum