20 of the greenest cities in the nation
Bragging rights:
Earning the title as the second city in the country to go entirely renewable, it gets all of its electricity—plus some—from the Greensburg Wind Farm.
The town rebuilt every building according to LEED-Platinum standards.
City Hall is a symbol for the town's green revival, as it incorporates solar panels, energy-efficient lights, and drought-resistant plants, along with various other sustainable elements.
Homer, Alaska
A city surrounded by wildlife, Homer knows the importance of conservation. The city proudly sits along Kachemak Bay State Park, the state's only wilderness park, and the Kachemak Bay National Estuarine Research Reserve—both of which are protected regions.
Bragging rights:
Ecotourism is a major draw in this part of the state, from catching sight of grizzlies with a Scenic Bear Viewing guide to taking a wildlife photography tour through AK Adventures.
In Homer, you can visit the state's largest protected wildlife area, the Alaska Maritime National Wildlife Refuge, and join an educational nature tour with the Center for Alaskan Coastal Studies.
The LEED-Silver-certified Homer Public Library does its part in limiting its stress on the environment by incorporating repurposed local building materials.
Key West, Florida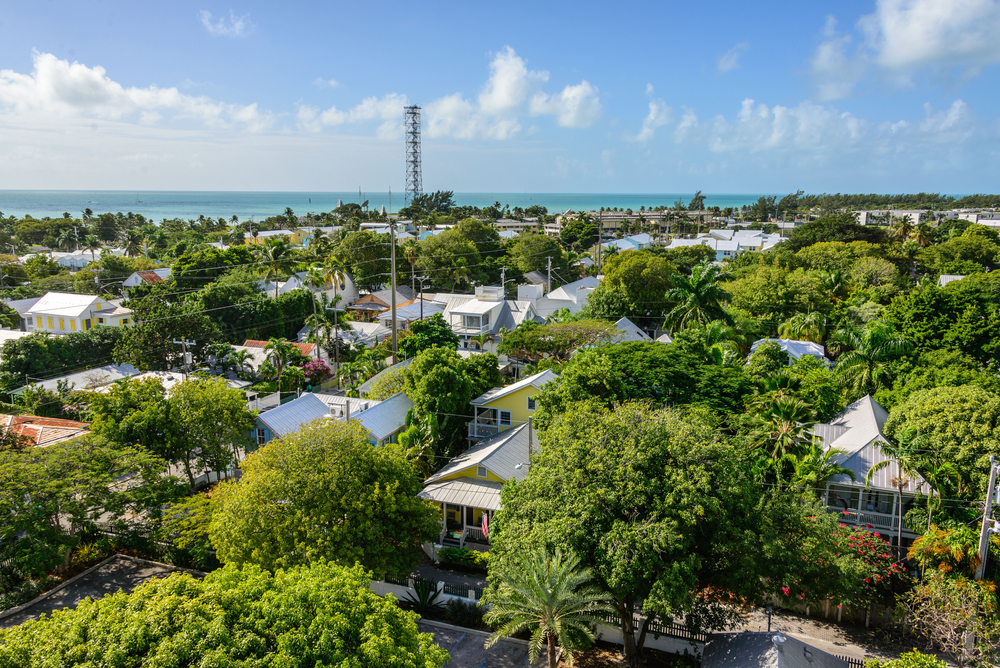 It's easy to lower your carbon footprint in Key West, where practically everything is a short stroll or bike ride away. Tucked in the southernmost region of the U.S., this island city is famous for its sustainable fishing practices and plethora of ecotourism attractions.
Bragging rights:
Key West has a number of organizations working together for the betterment of the coastal environment, from Keep Key West Beautiful to Green Living & Energy Education.
The Green Room, Key West Florida's World Famous Local Hub and Eco Pub is a small bar with a big commitment to the planet. It's an eco-aware music venue, designed with upcycled resources, that serves organic cocktails, while offering a percentage of proceeds to local initiatives.
Stay on the green path with reservations at The Banyan Resort, a certified Green Lodging Facility and member of the GLEE Green Business Program. Between its xeriscape that uses little to no irrigation and its energy-efficient appliances, this hotel is a major friend of the environment.
Greenville, South Carolina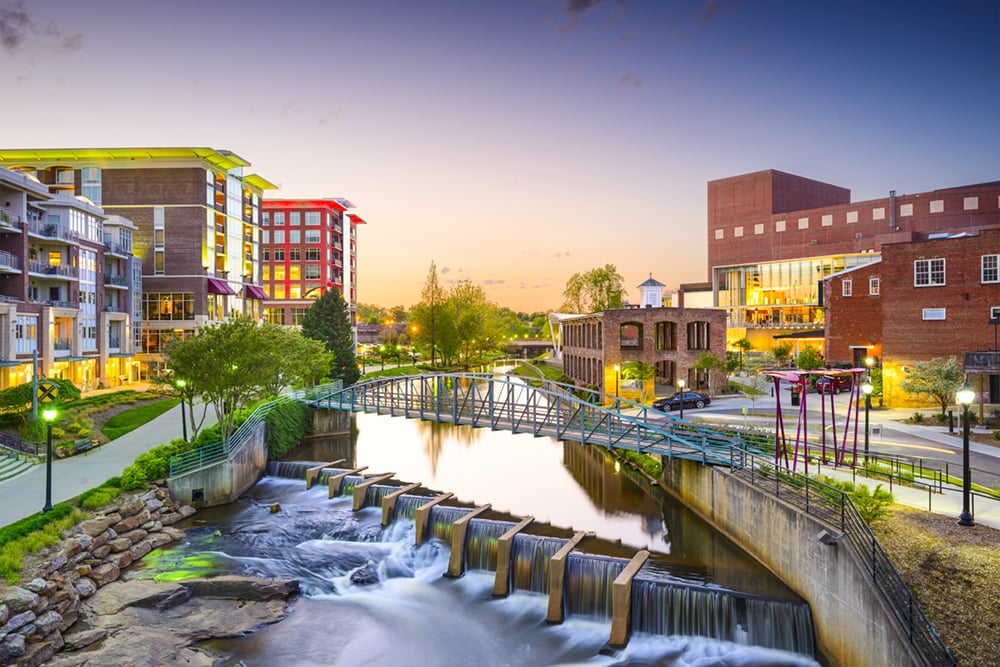 Its eco-friendly sounding name may be a coincidence, but Greenville is very much dedicated to environmental activism. The city has more than 400 acres of parkland and a program called Bikeville, which encourages people to ditch their four wheels for two wheels.