25 places to visit around the world
Florida:
This state built its entire identity with tourism. This is the south eastern state in the US. It is a most popular winter destination. Florida is also called as the Sunshine State. Central Florida is conquered by Orlando and it is well known coterie of theme parks, sea world, universal studios, Disney world, and many more attractions to tourists.
The South Island:
The South Island of New Zealand is characterized by grand open landscapes. The island is well known for spectacular fiords, large beach forests, golden sand beaches and broad plains. Everybody can enjoy the travel to south island.
The south island has ten national parks. These parks incorporate world heritage sites, lakes, glaciers, fiords, native forest, coastline, and world class hiking tracks. The fabulous scenery across the south land attracts many people to plan vacation.
Cape Town South Africa:
Cape Town is situated at the tip of the African Continent. The only way to understand and enjoy Cape Town is by experiencing the unique range of multicultural lifestyles and scenic national surroundings for yourself.
During the summer season, Cape Town is filled with holiday makers enjoying the hot weather, sunny beaches and beautiful scenery. So, if you want to spend your time during holiday season, it is best to makereservations as soon as possible. Before reaching the place, have a rough idea about the places around Cape Town, which you want to visit.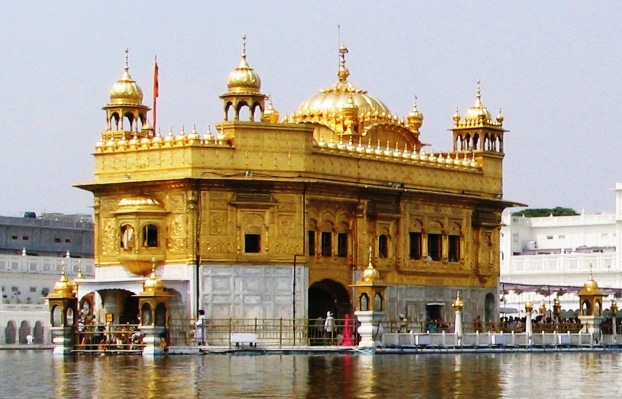 Golden Temple Inida:
This temple has a glorious setting and it exists in the middle of the large blue sacred pool. Don't miss the peaceful and interesting ritual that goes inside the two-story golden temple. When you take a tour to India, you should visit the golden temple.
Categories: Abacos, Africa, Arizona, Australia, Beijing, Cape Town, China, Europe, France, Great Barrier Reef, Hawaii, India, Jordan, Mumbai, New York, New York City, New Zealand, Paris, South Africa
Tags: Canadian Rockies, Cape Town, Chichen Itza, China, Egypt, Egyptian Pyramids, etraveltrips, Grand Canyon, Hong Kong, Machu Picchu, mexico, New York City, Paris, Sydney, top 25, travel, Zambia, Zimbabwe