25 places to visit around the world
Las Vegas Nevada:
Las Vegas is the largest city in the state of Nevada. This is commonly referred to as entertainment capital of the world. The city has great casino hotels and creates a fantasy like atmosphere. Las Vegas is a great travel destination for honeymooners and travel addicts.
A trip to Vegas is usually a trip to "the strip", about 20 long blocks of neon lights, public drinking and casinos.
Sydney Australia:
Sydney is the economic powerhouse of Australia. The place is full of sun-drenched natural attractions, delicious and daring restaurants, dizzy skyscrapers, friendly folk and wonderful shopping, so most of the travel addicts want to visit the place. You can take a trip to Sydney at any time of the year.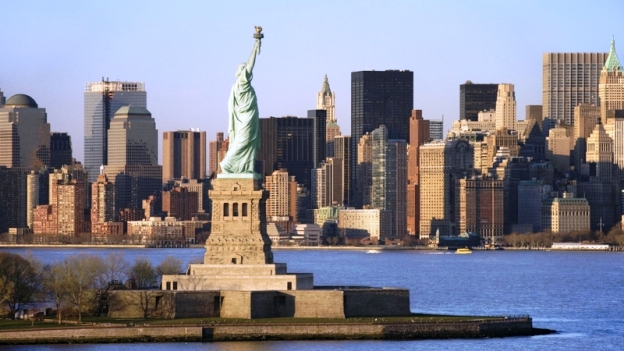 New York City, New York:
New York is the USA's largest metro area. The city is a great center for fashion, culture, finance, research, media, food, art, and trade. The city consists of 5 boroughs and each is differentiated by its own culture.
New York is cinematic. Every year this is a backdrop for about 200 movies.
Taj Mahal India:
According to most of the travelers, Taj Mahal, most beautiful building, in India is one of the great wonders of the world. This is a hybrid of many artistic styles. Once you visit Taj Mahal, you can enjoy various places near it.
The river side behind Taj Mahal provides a wonderful environment. You can enjoy greatly along with your family.
Canadian Rockies is one of the most spectacular places of the earth. This place has potential outdoor opportunities and world class resorts. Visit the two national parks of Canadian Rockies and find why most of the travelers choose Canadian Rockies as their home away home.
Categories: Abacos, Africa, Arizona, Australia, Beijing, Cape Town, China, Europe, France, Great Barrier Reef, Hawaii, India, Jordan, Mumbai, New York, New York City, New Zealand, Paris, South Africa
Tags: Canadian Rockies, Cape Town, Chichen Itza, China, Egypt, Egyptian Pyramids, etraveltrips, Grand Canyon, Hong Kong, Machu Picchu, mexico, New York City, Paris, Sydney, top 25, travel, Zambia, Zimbabwe