25 places to visit around the world
This place offers you the best of the best. It offers you the hikes that you don't want to miss, scenic drives and many more natural highlights. You can go for the vacation even along with your children.
Winter is a great time to enjoy the place. During this time, you can try sports like skiing, snowshoeing and then relaxing around a roaring fire on every evening.
Uluru Australia:
Uluru or Ayers Rock in Australia is one of the world's great natural wonders. Planning to visit this place is a great way to explore and experience the cultural and physical significance of this Australian icon.
The rock is at its visual best at sunrise and sunset. Most of the travelers like to climb the rock by using an ancient aboriginal trail.
Chichen Itza Mexico:
Chichen Itza is a Mayan word. Chichen Itza is one of the largest archeological cities of Mexico and one of the Seven wonders. It is the most visited tourist destination. Travelers like to visit Chichen Itza as a day trip. If you want to enjoy all the activities near by Chichen Itza, it takes 2-3 days stay.
Before entering into the Chichen Itza, you will come across an informative museum, clean rest rooms, a dining room, few vender stands and gift shops. You can visit the site at any time of the year.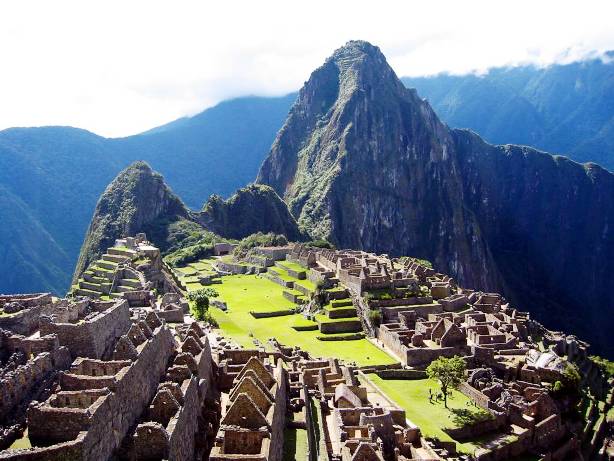 Machu Picchu Peru:
It is one of the Seven Wonders of the World. This is mystical place and a great spot to divinity. It is the Peru's most popular place, so most of you like to see the place. People of Machu Picchu feel that they are the creators of god. This place offers you strange forces of nature that permit the individual to attain a contrary cosmic state.
Categories: Abacos, Africa, Arizona, Australia, Beijing, Cape Town, China, Europe, France, Great Barrier Reef, Hawaii, India, Jordan, Mumbai, New York, New York City, New Zealand, Paris, South Africa
Tags: Canadian Rockies, Cape Town, Chichen Itza, China, Egypt, Egyptian Pyramids, etraveltrips, Grand Canyon, Hong Kong, Machu Picchu, mexico, New York City, Paris, Sydney, top 25, travel, Zambia, Zimbabwe