5 bucket list trips to a healthier you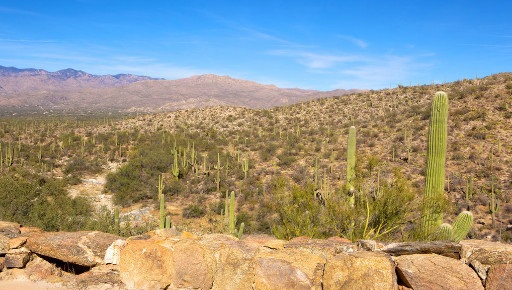 3. Fresh air fun: Get into the great outdoors
Sometimes you just have to clear out the cobwebs and get outside. Nothing can compete with a long deep inhale of fresh, clean air. In the United States, we have 59 National Parks covering more than 84 million acres. Now that's a lot of fresh air! Many have accommodations on-site, great hiking, and sightseeing, and all are worth visiting.

Giddyup! Get hands-on experience at working at a dude ranch. Try your hand at herding cattle or sheep. These experiences can vary from very heavy-duty, hands-on cattle drives and guest rodeos to leisurely nature rides. They match up horse and rider, ensuring a safe and fun experience for all guests and levels of ability. This is a great way to burn calories and try something new.
An all-inclusive stay at a Sandals resort includes water sports like kayaking, sailing, scuba diving, snorkeling, water skiing, and windsurfing. While the "all you can eat" can be to your detriment if you have willpower and enjoy the sun, sand, and surf, this is a great option for non-stop outdoor activity.
4. Culinary boot camp: Cook your way to a healthier you
The Culinary Institute of America has three locations: Hyde Park, New York, San Antonio, Texas, and St. Helena, California. They offer a variety of cooking classes and boot camps focusing on healthy cooking.
Whether you're looking for a three-hour refresher on healthy cooking techniques or you want to immerse yourself in a four-day intensive course where you can discover ways to apply sound nutritional principles to the foods you prepare, a culinary vacation could be just what the doctor ordered; learn alternative seasoning and flavoring techniques in addition to menu planning that emphasizes nutrition through a variety of foods.
Tags: Adventure Travel, Bucket list, Cruises, Culinary Institute of America, etraveltrips, Fitness, Fitness Travel, Food, great outdoors, Healthy, Spa Vacation, travel, Tuscon