5 fun kid-friendly excursions in Puerto Rico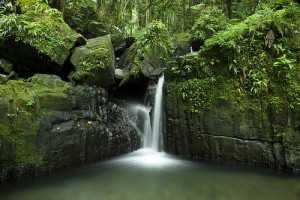 3.     El Yunque
A rainforest in the United States—who knew? El Yunque National Forest is the one and only and—lucky for us—it's super-accessible. Only an hour from San Juan, it gives you the feel of being in the thick of the jungle. You can drive right in and park within just a few steps of plenty of cool observation areas, waterfalls, hiking trails and lookout points. There's also a welcome center to get a better grip on what to see. Kids will get a huge thrill out of all the coquis, tree frogs that make non-stop "ko-key" noises. Keep your eyes peeled for the Puerto Rican parrot, one of the most endangered birds in the world, but don't hold your breath—spotting one isn't a sure thing. Bring rain gear—it is, after all, a rainforest and 100 billion gallons of rainwater is dumped on it every year.
4.   Rio Camuy Cave Park
The cool factor at these caves is through the roof—it's the third-largest cave system in the world, formed more than a million years ago. Translation: Convincing kids to visit is as good as done. The trails take you 200 feet down into the earth. You can take a trolley ride through the caves and sinkholes, which have some odd types of fish (they're blind!), plenty of bats and tons of ferns. Go on your own or pre-arrange a guided tour; either is an adventure. This isn't just a way to kill an hour—plan on an entire day. Bring a picnic lunch, a camera to record all those crazy stalactites and stalagmites, and some extra coin for souvenirs.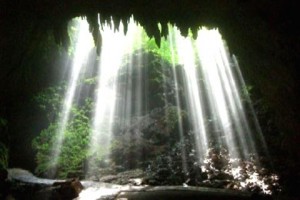 Categories: Abacos, Caribbean, Puerto Rico, San Juan
Tags: Atlantic Ocean, Beach Vacation, Coffin Island, El Yunque National Forest, Family vacations, Old San Juan Puerto Rico, Puerto rico, San Juan, San Juan Puerto Rico, Shopping, sightseeing, travel, travel deals, United States