A Travel Guide To Amsterdam
Rijksmuseum is a large museum containing paintings by some of the Netherlands' great 17th century painters such as Rembrandt, Vermeer and Van Hals. The Nightwatch by Rembrandt is their prize piece. Contains many artifacts as well as paintings.
Van Gogh Museum is surprisingly spacious, dedicated to the eternally popular Van Gogh.
Rembrandt's House, the 17th century house where Rembrandt lived and worked, restored to its former state. Of particular interest is the ability to buy etches made from copies of Rembrandt's original plates.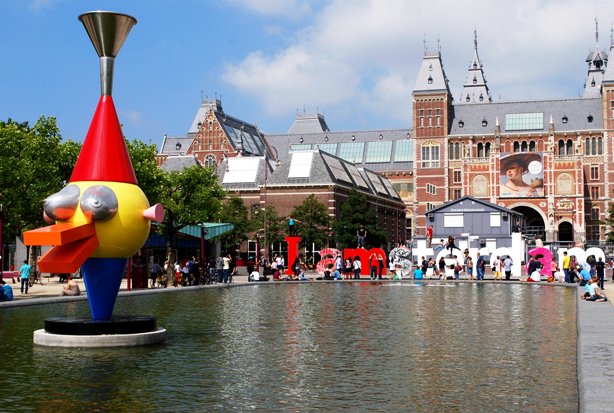 What to Eat?
Dutch Cheese, the most common of which are Gouda and Edam. The jong (young) variety is mild and creamy, while the oud (old) is mature and has a sharper taste. It's fair to say all Amsterdam cafés offer some sort of kaas broodje (cheese on a bread roll), and a common happy hour snack is a plate of Dutch cheese bites served with mustard. Goat cheese is also popular and often found on a tasty salad of mixed greens, walnuts and honey. Or buy hand-crafted farmer's cheese at an Amsterdam market stand.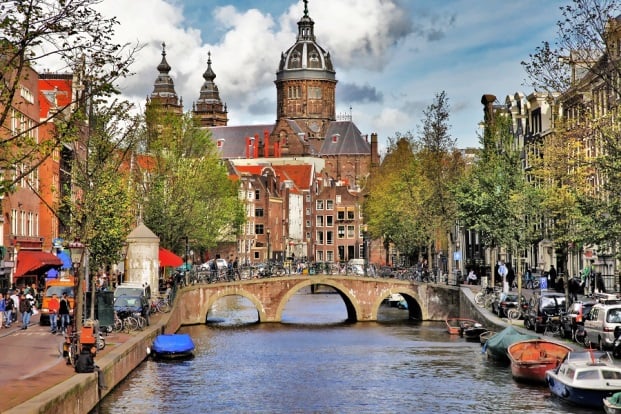 Heineken it tastes no better here. Try some of the other excellent beers you can get from this part of the world such as "witbeer" (white beer). Also check out bitterballen, a kind of fried meatball, and the kroketten (the same, but shaped like a cylinder). Last but not least, don't forget to try a traditional herring or a broodje haring (herring sandwich), available from fish stalls around the city. Herring in Amsterdam is usually with served onions and pickles.
Amsterdam has all the advantages of a big city with its culture, history, food, entertainment, good transport and it is physically small, beautiful, relatively quiet, and largely thanks to the canals, has relatively little traffic. Watch out for the bicycles!
Categories: Abacos, Amsterdam, Europe, Holland
Tags: Amsterdam, Amsterdam Museum, Anne Frank, Anne Frank House, Family vacations, Historical site, Holland, Netherlands, Rembrandt, Van Gogh Museum, Venice of the North