Antietam Battlefield Sharpsburg, Maryland
Antietam National Battlefield was the birthplace of triage, the first example of organised emergency battlefield medicine; and dozens of local buildings in nearby Frederick were turned into makeshift hospitals, one of which is now the National Museum of Civil War Medicine, located within its 30-block historic district. The museum's displays and life-size wax figures explain the use of hospital trains and vividly describe the horrors of Civil War-era operating rooms.
The city itself abounds in history. It's where Lincoln addressed a crowd after the battle, and Clara Barton, who would go on to found the American Red Cross, had her first battlefield nursing experience.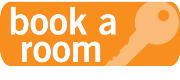 Visit the Antietam National Battelfield website
Categories: Abacos, Maryland, Sharpsburg, USA
Tags: American Civil War, American Red Cross, Antietam National Battlefield, Battle of Antietam, Burnside Bridge, Civil War, Emancipation Proclamation, etraveltrips, Maryland, National Museum of Civil War Medicine, Robert E. Lee, Union (American Civil War)