Antigua: Curtain Bluff Antigua, West Indies
Audio-visual equipment
Bar/lounge
Business services
Conference room(s)
Fitness equipment
Full-service health spa
Garden
Restaurant(s) in hotel
Room service
Swimming pool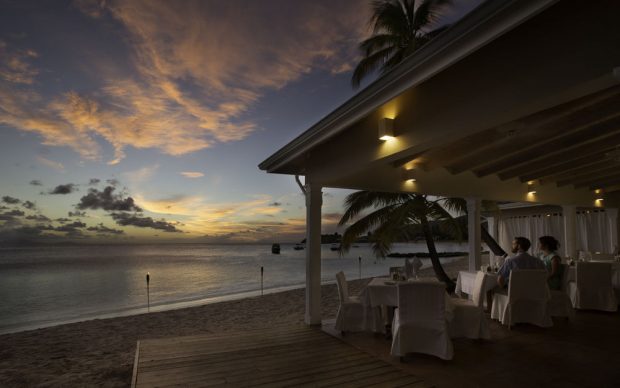 Policies
Passports are required for travel outside of travelers' country of residence.
Please be advised that some destinations require an entry visa.
Extra person charges apply.
Dining requirements – Elegantly casual in the evenings, the resort requests that gentlemen wear long pants (no jeans), collared shirt, and dress shoes.
Photo identification and credit card or cash deposit are required upon check-in for incidental charges.
All special requests are subject to availability upon check-in.
Please be advised that Curtain Bluff will be closed from July 28, 2012 to October 27, 2012.
Check-in time: 3 PM
Check-out time: 12 PM
Location:
Curtain Bluff
P.O. BOX 288 OLD ROAD VILLAGE
St. John's, Antigua and Barbuda
Airport: Zanaga Airport ANU
Save
Save
Categories: Abacos, Antigua, Caribbean
Tags: Antigua, Antigua and Barbuda, Antigua Vacations, Beach, Caribbean, Caribbean resort, Curtain Bluff, etraveltrips, Executive Suite, Hotel, Hotel Deals, Hotels, Jacuzzi, Junior, Luxury Hotels, Montserrat, Resorts, St. John's, travel, travel deals, vacations