Most travelers prefer to go by air. They usually fly in from Boston's Logan International Airport. The other route is from Rhode Island's T.F. Green Airport near Providence. Cape is the regional Airline serving the routes of Hyannis, Martha's Vineyard, Provincetown and Nantucket. It also serves the off cape cities of Boston, Providence and New Bedford.
Cape Cod is one of the premiere tourists' destinations in the US. One of the major attractions is the Cape Cod National Seashore. It is a 43,608 acres of sandy coast. This includes excellent swimming beaches, dramatic cliffs, self guided trails, and other activity filled sites.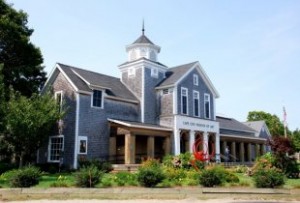 The Cape Cod Museum of Art is famous for its Cape Cod artistry. The Cape Cod Baseball League is an amateur baseball league in the Cape. It belongs to one of the premiere amateur leagues in the US and takes pride of nine amateur baseball franchises. Fans can watch the games totally free of charge.
The Cape is also known for its lighthouses used to warn ships of danger. These lighthouses are operated by the US coastguard and serve as photograph symbols of the Cape.
There are numerous fun activities to do in Cape Cod also. One of these is whale watching. There are whale watching fleets patrolling the Dank National Marine Sanctuary. These fleets guarantee a whale sighting of different kinds.
One of the special events being held in the Cape is the world renowned Falmouth Road Race. It is held every third Saturday of August. Around 10,000 runners participate. The distance of the race is 7.25 miles and it offers a large purse for the winner.
Categories: Abacos, Cape Cod, Massachusetts, USA
Tags: Beach Vacation, Cape cod, Family vacations, Romantic getaways, Shopping, sightseeing, vacation