Barbados a jewel in the Caribbean
Business Hours
Shops in Bridgetown are open Monday to Friday from 8:30am to 4:30pm and 8:30am to 1pm on Saturdays. Malls, out-of-town shops and boutiques usually open from Monday to Friday 9am to 5pm and 9am to 2pm on Saturdays. Most shops are closed on Sundays, although some supermarkets and convenience stores remain open.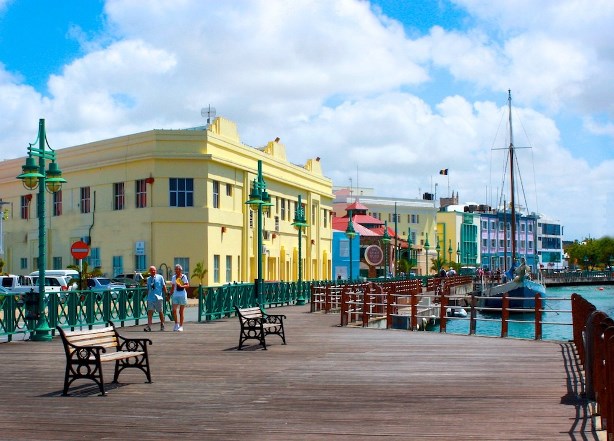 Car rental
A valid international driving license is required for renting a car in Barbados. A temporary permit (Barbados driver's license) can be obtained with a national driver license for BDS$ 10. Formalities will be dealt with by the incoming agency, the car rental company or a local police station. The driving license can also be obtained from Germany.
Currency
The Barbados dollar is pegged to the US dollar at an exchange rate of BDS$:US$ about 2:1.
Common credit cards are accepted in most shops, restaurants and hotels. Cash can also be withdrawn in BDS$ from ATM machines at banks with most credit cards. Most businesses accept travelers checks, pounds sterling, Canadian and US currencies as a means of payment.
Dress Code
Dress yourself for the warm tropical climate: shorts, T-shirts, wraps and sun dresses would be your best bet for daytime wear and "elegantly casual" wear for evenings. Bear in mind that swimwear should be kept for the beach and suitable attire should be worn when going shopping or dining out.
Drinking Water
The Barbados Water Authority, a Government statutory corporation, is the sole provider of water services. The water service in Barbados is reliable and the water supply is safe and refreshing to drink.
Electricity
The local voltage is 115/230 volts 50 cycle. Many hotels provide converters for European or Asian appliances. North American appliances will not need converters.
Language
Categories: Barbados, Caribbean
Tags: Adventure Travel, Atlantic, Barbados, Barbados hotels, Beach Vacation, Beaches, Brazil, Caribbean, etraveltrips, Family vacations, Romantic getaways, sightseeing, travel, travel deals, vacation