Barbados a jewel in the Caribbean
English, although the Bajan dialect can be heard all around the island.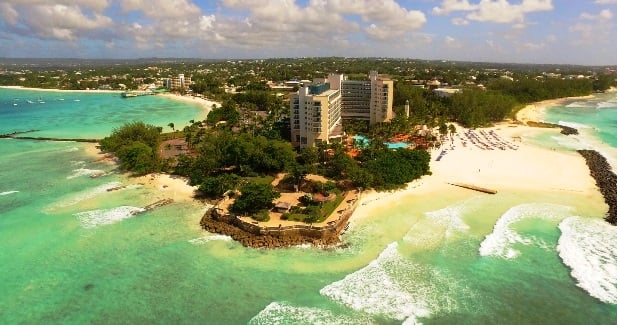 Medical Services
Offering the hightest standard of care in the Eastern Caribbean, Barbados is home to a number of government run health care facilities and private medical centres that are supported by well qualified doctors and nurses.
Barbados emergency services are on call 24 hours a day and can be reached by dialing: Police – 211 and Ambulance – 511
Size & Location
Barbados is the most easterly of the Lesser Antilles, 430 square kilometres in size, divided into 11 parishes and with a population of 280.000.
Taxis
Taxis do not have a taximeter, but there are set prices for the usual journeys. It is recommended that you ask about the price in advance or negotiate with the driver.
Telecommunications
Barbados has a modern telecommunications infrastructure with the latest in digital technology and fiber optics systems including international direct dialing, facsimile transfer and satellite telecommunications which allows for the efficient transmission of electronic data. Internet and e-mail services, as well as express mail and courier delivery, are also available. The international direct distance dialing code for Barbados is (1-246), followed by a seven digit local number.
Time Difference
The time difference to the MEZ is in the winter 6 hours and in summer time 5 hours. Barbados has no change in summer and winter time.
Visa
To enter Barbados, all visitors must have a passport and a valid return ticket. A visa is not required for visitors from Germany, Austria or Switzerland, citizens of the Caribbean Community, the United States, Canada and the United Kingdom. Visa requirements should be asked after at the embassy.
Weather
Barbados enjoys about 3,000 hours of sunshine per year, or eight to nine hours per day. Average temperatures lie between 21 and 26°C. Nights are only slightly cooler. Nor is there much difference between the seasons. However, from June to October one should be prepared for liquid sunshine, as the Bajans experience brief rain showers.
Categories: Barbados, Caribbean
Tags: Adventure Travel, Atlantic, Barbados, Barbados hotels, Beach Vacation, Beaches, Brazil, Caribbean, etraveltrips, Family vacations, Romantic getaways, sightseeing, travel, travel deals, vacation