Best Hawaii Tourist Attractions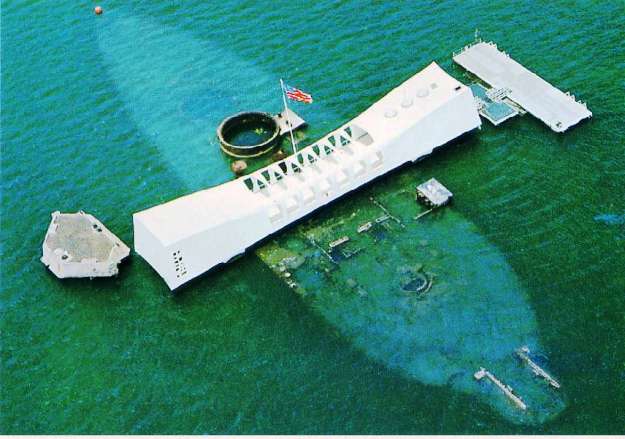 Waimea Canyon, Kauai: Mark Twain dubbed it the "Grand Canyon of the Pacific." The canyon is one mile wide, 10 miles long, and over 3,600 feet in depth. The breath-taking Waimea Canyon includes a number of hiking paths leading to magnificent waterfalls. As well, tourists can visit the Kokee Museum at the top of the canyon to view maps, history, and other details. At the top of the canyon, you can look over the Kalalau Valley to view the Na Pali coastline, beautiful Pacific, and the magnificent waterfalls.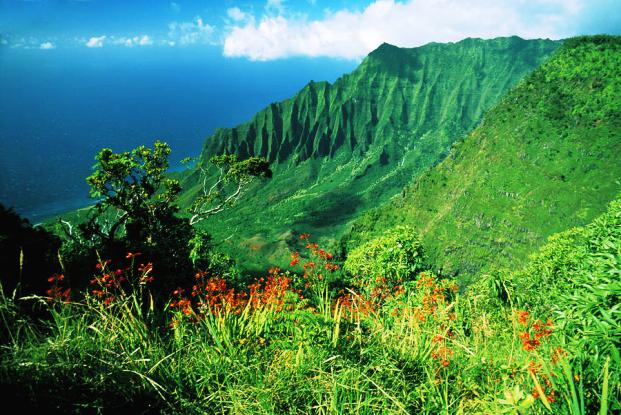 Diamond Head State Monument, Oahu: A short hike through old military bunkers, Diamond Head is known in Hawaiian as Le'ahi named by Hi'laka, sister of the fire god Pele. It was given the name because the summit looks similar to the forehead (lae) of the yellowfin tuna fish ('ahi). It was named Diamond Head by western traders who believed they had discovered diamonds on the crater's slope in the late 1700's.
However, they were found to be calcite crystals which were not to have any value. The trail to the summit is a 1.4 mile hike that traverses an elevation of five hundred and sixty feet. The trail ends with magnificent views of Honolulu.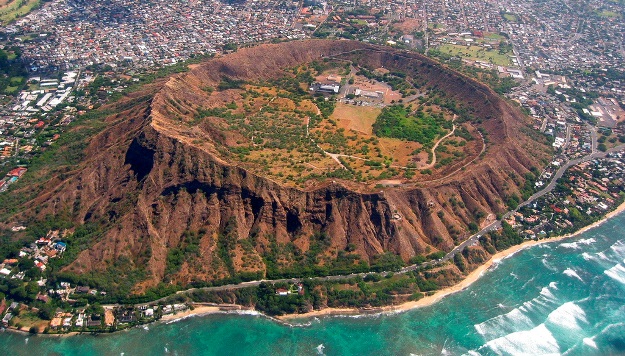 Categories: Hawaii, Big Island, Kauai, Oahu, USA
Tags: Adventure Travel, Beach Vacation, Big Island, Diamond Head State Monument, etraveltrips, Family vacations, Hawaiʻi Volcanoes National Park, Hawaii, Hawaii Hotels, Hawaii Travel, Hawaii Vacations, Hawaii Volcanoes National Park, Historical site, Honolulu, Kalalau Valley, Kauai, National Parks, Oahu, Panaewa Rainforest Zoo, Pearl Harbor, Romantic getaways, sightseeing, travel, United States, USS Arizona Memorial, Waimea Canyon, Waimea Canyon State Park