The Best Hotels in Bali To Ensure Your Memorable Stay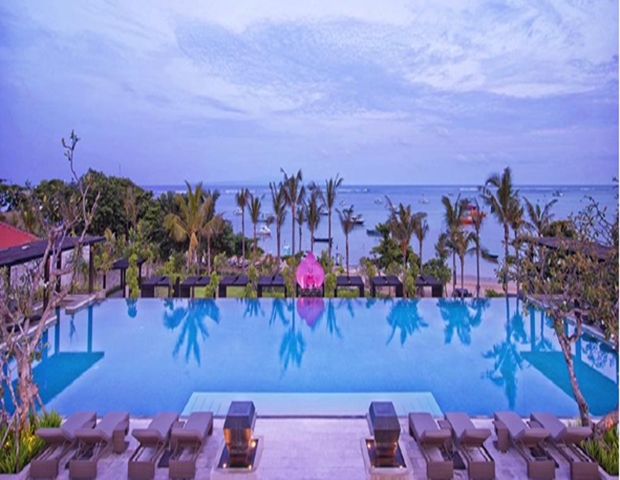 They have just used coconut shells for the elevator walls and lobby roof. This is something that gives a close-to-nature look to the resort. At the center of the manicured garden of the resort, a bond inspired by the Borobudur Temple at Yogyakarta in Java looks really attractive.
The alfresco lobby lounge at this resort serves cocktails and heavy snacks. The restaurant serves Indonesian dishes and they present special Balinese Dinner buffet on every Fridays.
There is another restaurant called Nyala in the infinity pool. This restaurant is specialized in international cuisine. Every Tuesday, the barbecue dinner makes the dinners special for the guests. The Cabana Lounge that faces the beach in this resort provides drinks and light snacks with a calm ocean view.
Four Seasons Resort Bali at Sayan:
This is a boutique-style resort located in Sayan in Bali. With just 60 rooms for guests, this village resort is ideal for people looking for not so big resorts to stay.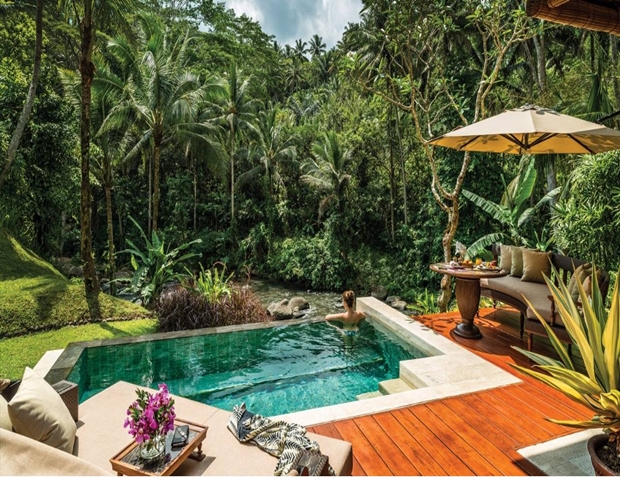 The public spaces in this resort are designed in such a way that the visitors can feel the intimacy. When you walk or ride in one of the electric carts at the resort, you will see a wide range of herbs growing.
All the herbs grown are used for the restaurants in the hotel. The 18 suites are located in the main building of the resort, which is located close to the main pool and also the restaurants.
The other 42 villas are attractively dotted across the resort. Some are located just within walking distance from the main building. Others are to be reached by an electric cart. Each villa has an outdoor shower and plunge pool.
So, to make your stay at Bali, the most remarkable and memorable, you can choose one of these best hotels in Bali.
Tags: Amankila, Bali, Bali Hotels, Bali Vacation, Banyan Tree Ungasan Bali, Beach Vacation, Best Hotels in Bali, etraveltrips, Fairmont Sanur Beach Bali, Family vacations, Four Seasons Resort, Four Seasons Resort Bali at Jimbaran Bay, Four Seasons Resort Bali at Sayan, Jimbaran Bay, Luxury Hotels, Sanur Beach, Sayan, sightseeing, travel