Bicycle Tours Ireland: 7 Top Tips for the Perfect Trip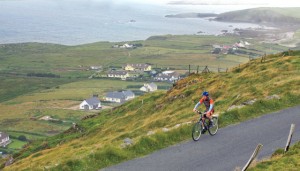 3. Ireland is fairly expensive, although you'll be pleased to discover the price differential in eating in and eating out is smaller than you'd expect. And there's no doubt, the quality of the food here is fantastic (and the welcome always friendly).
4. Bring a GPS or maps (or buy them here – just make sure you have them). Ireland is a country about 2/3 the size of England but with a population of around 4 million – and a good quarter of those around Dublin and in the other major cities. The South West is particularly sparsely populated and the road signs less than diligently maintained.
5. Carrying on from the point above… the "major" towns and villages you see on the maps are usually in reality much smaller than you'd ever imagine, often just a few houses and, of course, the obligatory and ubiquitous pub. Small stores abound but often you can have tens of miles to travel to the nearest decent supermarket. So… carry a toolkit and puncture repair kit at the very least. A spare cable or two and a mobile phone would be good to have, too.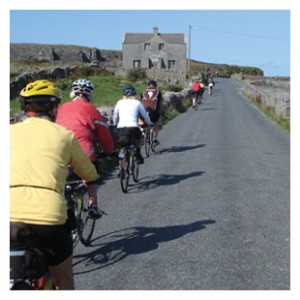 6. Have insurance. Unlike the UK health-care is private over here. And it's not cheap.
7. Relax! The commonly held stereotype of the friendly Irishman (and woman) is 100% correct. They are in my experience, unvaryingly polite and helpful, especially once you're out of the big cities.
No doubt about it – for bicycle tours Ireland is the closest thing to heaven on Earth – so long as you come prepared!
For more information visit http://www.etraveltrips.com
Categories: Abacos, Bike Tours, Europe, Ireland
Tags: Bike tours, Cork, County Cork, Cycling, Dublin, England, etraveltrips.com.Travel, Ireland, Kerry, Segregated cycle facilities