Cefalu, a picturesque town of Sicilian charm
You can also visit the Temple of Diana, an ancient structure with Greek and Roman characteristics, which possibly dates back to 5th Century B.C., along with other remnants of a medieval fortress. Make sure you wear good hiking boots and bring plenty of water. Before dinner you can partake in one of Italy's most favorite past-times, and that is the "passegiata", or stroll along the quaint and narrow cobblestone streets stopping in some of the small "piazzas" or squares. It is a great place to people-watch, or to savor some of the historic sights and trendy little shops.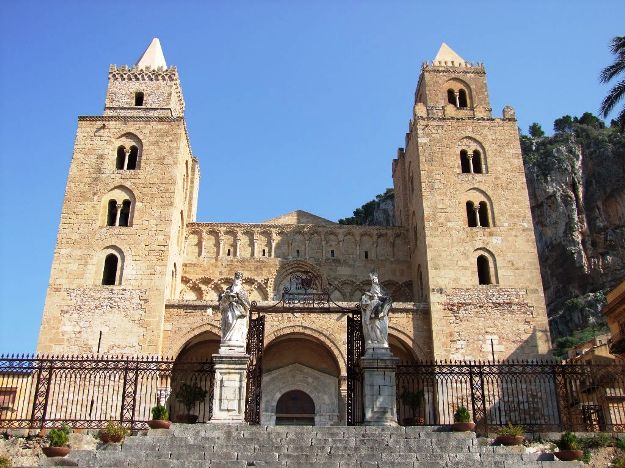 Another major attraction is the cathedral, built in 1131 by Roger II, probably as a result of a power struggle with Pope Innocent II. The mosaics are noteworthy, although not as much as Monreale (outside of Palermo). The Norman cathedral does have some Gothic influence along with Byzantine or Arab characteristics that were alive in Sicily at the time the church was built. And at night, when it is lit against the backdrop of the mountain, it really is a fabulous sight to see. So don't miss your chance to discover one of Sicily's best-kept secrets, Cefalu'.
It won't be long before Americans discover that this is truly an excellent place to vacation, because it truly is spectacular. Whether you are a first-time traveler to Italy, or even a seasoned veteran, you should not miss the opportunity to visit Cefalu'.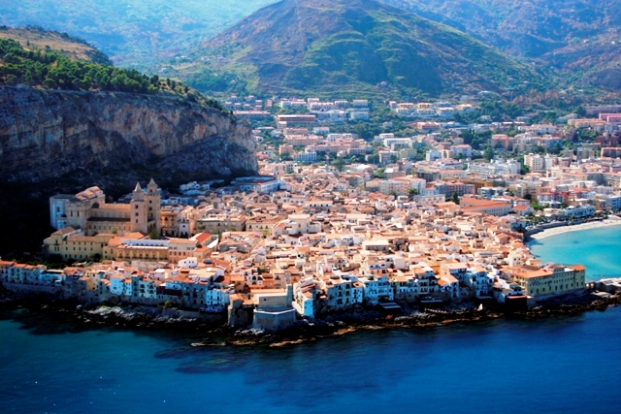 Getting There
You can get to Cefalu' from Palermo by Autostrada 20 (about 45 min to 1 hour), or by train (usually hourly) from Palermo Centrale along the Palermo-Messina line. From Messina, the train ride is about 3 hours. You can also get there by boat from Palermo or the Aeolian islands (usually seasonal).
Categories: Abacos, Cefalu, Europe, Italy
Tags: Beach Vacation, Cefalu, Club Med, etraveltrips, Europe, Family vacations, Historical site, Italy, Madonie, Monreale, Palermo, Pope Innocent II, Roman ruins, Romantic getaways, Shopping, Sicily, sightseeing, travel, Tyrrhenian Sea, vacation