Gotta Do
His Way: The Haunted Pub Crawl is my favorite way to experience Charleston's ghostly past. It also happens to be a great way to enjoy luscious libations in some of the city's finest bars, pubs, and taverns. Guides on this 2.5-hour tour share much of the city's colorful history with chilling and often humorous tales. The tour usually consists of stops at three or four watering holes, and as well as at a few notable points of interest in between. Two of the stops on my last tour included a tavern that had bras hanging from the ceiling, and a speakeasy that had a rather creative way of circumventing the law during prohibition. Whether you believe in ghosts or not, this certainly is an entertaining way connect with Charleston.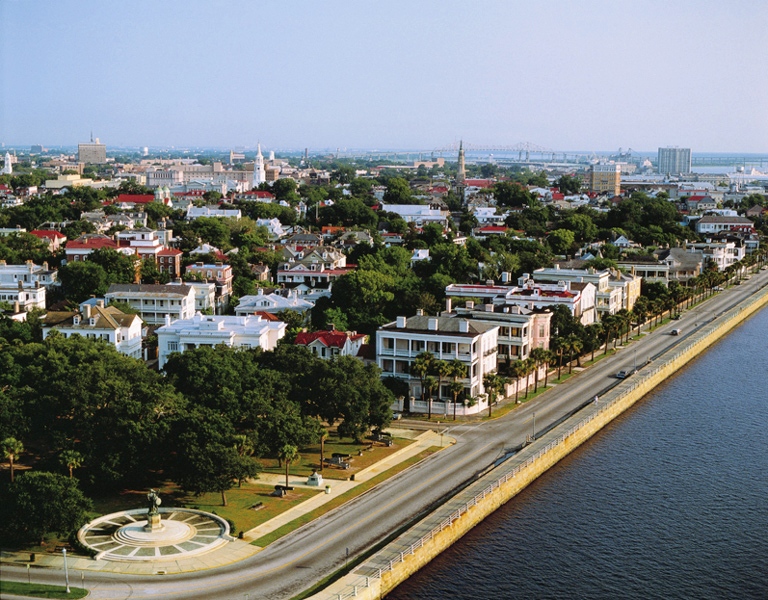 Her Way: There's nothing like a relaxing stroll, especially one that includes a little shopping at the Charleston City Market. Established in 1841 and spanning four city blocks, the market boasts more than 300 vendors, featuring food stalls with savory and sweet southern treats, artisans, and craftspeople. It is a truly authentic local experience. Watch some of the artisans make sweetgrass baskets, a centuries-old Charleston tradition. The baskets are the perfect souvenir to memorialize your trip.

Gotta Eat
His Way: Hall's Chophouse, on King Street, has won numerous awards and is listed No. 4 in the United States on TripAdvisor's Travelers' Choice list of favorite fine dining restaurants. The combination of an extensive wine list, live jazz, and fantastic food make for a Bucket List dining experience. Before you order, servers bring out raw cuts of the restaurant's steak offerings and explain each cut and the differences between dry-aged and wet-aged meats. Beside the steaks, some of my favorite menu options include the sweet-and-sour collard greens; the lobster mac and cheese; the Lowcountry Fried Green Tomatoes topped with crab, shrimp, and bacon succotash; and the whiskey bread pudding.
Categories: Abacos, Charleston, South Carolina, USA
Tags: American Civil War, American Civil War reenactment, Appomattox, Appomattox Court House National Historical Park, Army of Northern Virginia, Battle of Appomattox Court House, Charleston, etraveltrips, Family vacations, Historical site, McLean House (Appomattox, Robert E. Lee, South Carolina, travel, travel destination, Ulysses S. Grant, Union Army, Virginia