Sagamore Resort And Golf Club
The Pavilion Lakeside Dining
Ideal for a lakeside lunch or dinner, The Pavilion offers an array of salads and sandwiches for lunch, as well as a la carte entrees, appetizers, and desserts for a casual dinner.
Veranda Terraces
Recalling the easy-going time of another era, where friends and neighbors sit out on front porches in rocking chairs and everyone has a kinship with the lake and the wonders of nature, the Veranda Terraces offers delectable lighter fare to complement the relaxing setting.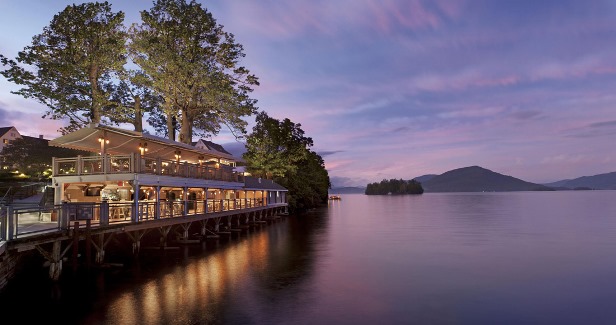 Mr. Brown's Pub
Casual dining in an Adirondack setting, Mr. Brown's Pub is named after Myron O. Brown, the first General Manager of The Sagamore. This relaxing establishment offers a friendly atmosphere and after hours nightlife.
The LakeHouse
Take a front row seat and sink into the irresistible atmosphere of this quintessential lakefront hot spot offering spectacular views of the lake. This open air venue with bar and wrap around deck under the canopy of a giant oak provide the perfect gathering place to celebrate life at the lake with family and friends. Enjoy refreshing and invigorating cocktail concoctions along with delicious casual light bite offerings throughout the day or unwind with sundowner cocktail into the evening.
Splash Pool Bar
Located next to the outdoor heated pool with sweeping views of Lake George, the Splash Pool Bar serves lighter fare and creative libations while guests soak up the sun and savor the lake breeze.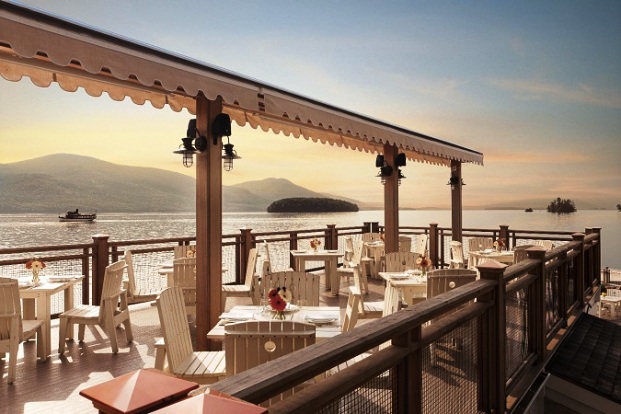 The Sagamore's Donald Ross Golf Course
Honored by Golf Magazine as one of its Silver Medal Resorts, this beautiful hillside course overlooks Lake George and was designed and built under Donald Ross's personal supervision in 1928. As part of a $75 million restoration in 1985, the legendary course was fully restored according to Ross's original blueprints. In classic Ross fashion, The Sagamore's golf course uses the natural environment to give each hole its challenge and beauty.
Categories: Bolton Landing, Lake George, New York, USA
Tags: Adirondack, Adirondack Mountains, Adirondack Park, Bolton Landing New York, Family vacations, Golf, Golf course, Golf Resort, Golf Vacation, Hotel, Lake George, Luxury Hotels, New York, New York City, New York Golf Resort, New York Hotel, new york hotels, New york Travel, New York Vacations, Sagamore, Sagamore Resort And Golf Club, Ski Vacation, Spa, Spa Vacations, travel