Enjoy Beautiful Island of St Barts
About 200,000 tourists visit each year, with about 70,000 of those staying in one of the 25 small hotels or 400 rental villas, and the remaining 130,000 being passengers on luxury boats. The natural harbor at Gustavia, and the surrounding waters are a yacht haven. Scuba diving, wind surfing, and surfing are popular activities. Duty free, upscale retail makes shopping a fun and money saving experience.
More than 70 restaurants feature West Indian, Creole, Italian, and Asian cuisine. Entertainment includes music of various Caribbean varieties. Private tours, poolside massages at your villa, and yoga instruction are all available. There are twenty-two public beaches. The warm coastal waters stay at a temperature range of 68 to 74 degrees (20 – 23 degrees C).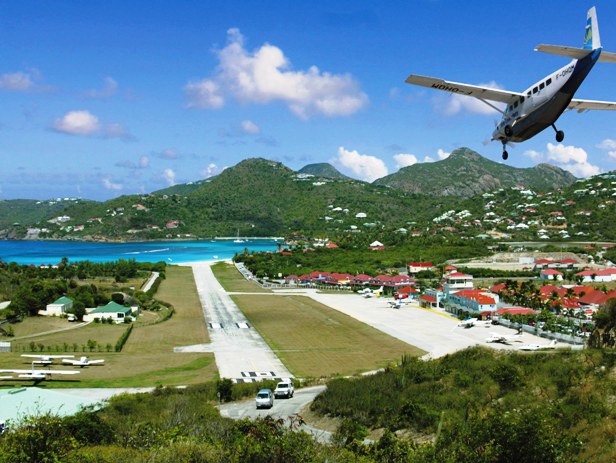 The winter holiday season sees the most tourism. Discounts of up to 50% are available from April 16th to December 14th. There is a 5% tourism tax, so make sure it is included in your bill and won't be added on later. No need to worry about pollution and traffic gridlock here, there only two gas stations. Crime is pretty much nonexistent. The harbor is not deep enough to attract large cruise ships and their crowds.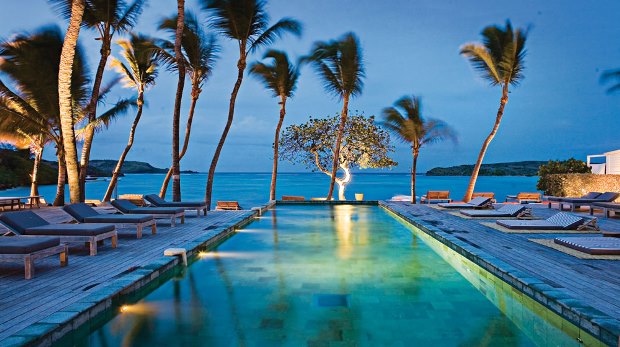 More than 400 St Barts villas of all styles and sizes can be rented for that quiet family tropical vacation or romantic getaway. These lodgings are located both directly on the beach and in the hills above where they provide spectacular vistas. If you enjoy your experience as much as most people you will want to return again and again, perhaps even purchase a home here.

Categories: Abacos, Caribbean, Gustavia, Saint Jean, St Barths
Tags: Bart, Beach Vacation, Caribbean, etraveltrips, Fine Dining, France, Gustavia, Le Sereno hotel, Leeward Islands, Puerto rico, Romantic getaways, Saint Barthélemy, Saint Martin, sightseeing, St Barts, travel