Famous walls around the world
Jerusalem is home to the Wailing Wall, or the Western Wall. Considered to be the only remnant of the Holy Temple, Jews from around the globe pilgrimage to visit the site. In Rome, Italy, the Aurelian Walls are a series of city walls that date back to the year 275. Built during the reign of Emperors Aurelian and Probus, the walls encircled the Seven Hills of Rome.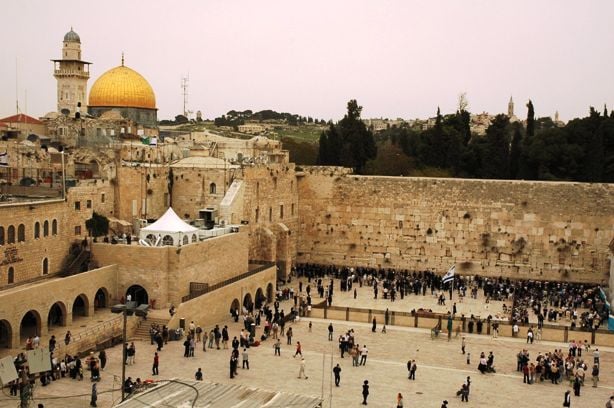 Defensive stone walls in Turkey are known as the Walls of Constantinople and are worth viewing. The Great Wall of Gorgon in Iran, also known as the Red Snake, is the second longest wall in the world. One of the oldest walls to visit is the Wall of Jericho, which dates back to about 8000 BC.
A series of walls known as the Basel City Walls once surrounded the city of Basel, Switzerland. Cleared away in 1859, three of the connecting gates and a short section of wall were salvaged and are on display. Croatia is home to the Walls of Ston, which protected the city-state of Dubrovnik.
Modern walls are also marvels to behold. The Atlantic Wall in France was built to keep out the Germans while the Democracy Wall in Beijing became a focal point for political dissent. Located in the Western Sahara, the Moroccan Wall stands as a modern defensive wall.
Visitors to Spain may be interested in the Arabic Walls of Niebla, while visitors to Northern Ireland may want to take time to visit the Derry walls. Famous walls worth visiting in England include the Chester City Walls and the London Wall while Scotland is home to the King's Wall.
Categories: Abacos, Asia, Beijing, China, Europe, France, Israel, Jerusalem, Middle East, Peru, South America, Spain, Switzerland, Turkey
Tags: Aurelian Walls, Beijing, Berlin Wall, Chester City Walls, China, Derry, great wall of china, Jerusalem, Walls of Ston, Western Wall