Fontainebleau Miami Beach Florida
The Lapis spa at Fontainebleau Miami Beach harnesses the natural qualities of water to create a shared experience that is restorative, renewing and features 30 private treatment rooms. Fontainebleaus new poolscape boasts a large free form main pool, an exclusive European pool, multiple dipping pools, an interactive children's waterscape pool area, 31 cabanas and additional function space.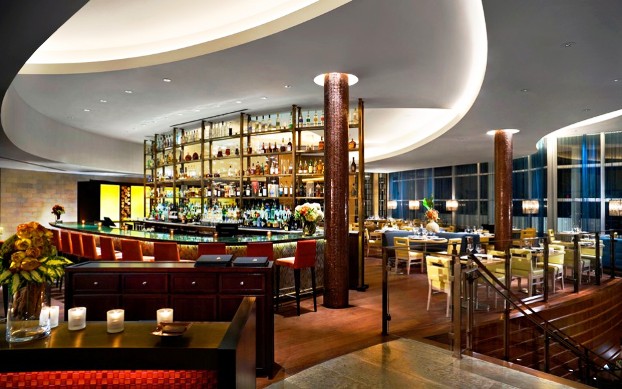 Many guest rooms have breathtaking views of the Atlantic Ocean, as well as the twinkling necklace of lights that reveals Miami Beach at night. Rooms and suites are fully equipped with plasma screen TVs, iMac and ultra-luxurious amenities. Modern, sophisticated interior design creates an atmosphere of quiet and calm for effortless relaxation.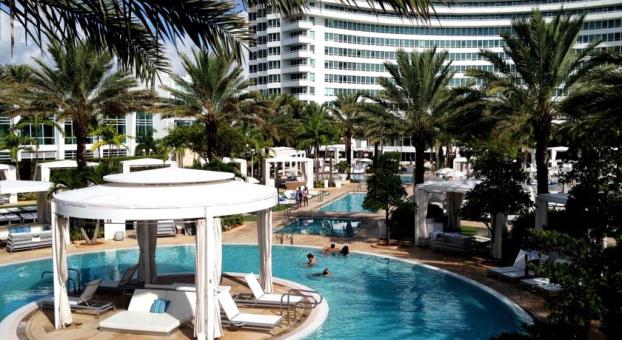 The 22-acre ocean-front resort offers 11 dining and entertainment destinations of varying style and cuisine, each showcasing fresh, innovative flavors in warm, engaging environments and providing an ideal setting for visitors whether seeking sophisticated five-star cuisine or light, on-the-go fare.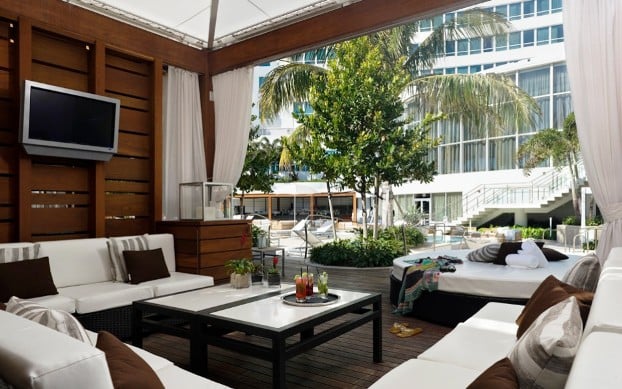 Hotel Facilities
Bar / Lounge
Lobby
Room Service
Disabled Facilities
Reception
Swimming Pool – Outdoor
Gym / Fitness Facilities
Restaurant
Room Facilities
Cable / Satellite TV
Microwave Oven
Ensuite / Private Bathroom
Refrigerator
Kitchen
Telephone
Fontainebleau Miami Beach
4441 COLLINS AVE
Miami Beach, FL
33140 1.888.614.1750 Greater Miami: Miami Beach
Web Site : www.fontainebleau.com/
Categories: Florida, Miami Beach, USA
Tags: Atlantic Ocean, Beach Vacation, Collins Avenue, etraveltrips, Family vacations, Florida, Florida Hotels, Fontainebleau, Fontainebleau Miami Beach, Hotel, Hotels, Luxury Hotels, Miami, Miami Beach Florida, miami beach hotels, Miami Hotels, Morris Lapidus, Scott Conant, Spa Vacations, Top Hotels, travel