Gaudis Temple the Sagrada Familia, Barcelona Spain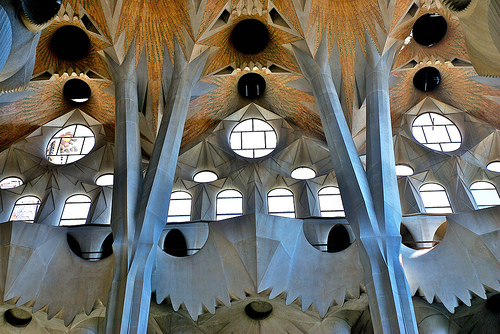 Another finished part is the Passion Facade, eventually completed by a Catalan sculptor known as Joseph M. Subirachs. His work has been the subject of a great deal of controversy and argument because it is the complete reverse of Gaudi's with angular lines and harsh figures as opposed to the more natural soft design of Gaudi. Some prefer it, but many do not and you can judge for yourself. It presents very few of Gaudi's trademark design styles, and the difference is very apparent; each can make his or her own choice as to which they prefer.
Another completed part of the Sagrada Familia is the crypt which was finished by the original architect on the job, Francesc de Villar, who eventually resigned and enabled Gaudi to take it on. As a mark of respect to Antoni Gaudi, he is entombed within a chapel in the crypt. The building now hosts a museum devoted to the church in which some of the original designs are displayed including some of Gaudi's original drawings.
The plans are to construct a total of eighteen towers, with one dedicated to each of Jesus and Mary, the four evangelists and the twelve apostles. Of these only 8 are completed, four above each of the Nativity and Passion facades. Each spire is laid with mosaics in ceramic and is marked with Latin text saying "Sanctus, Sanctus, Sanctus, Hosanna in Excelsis".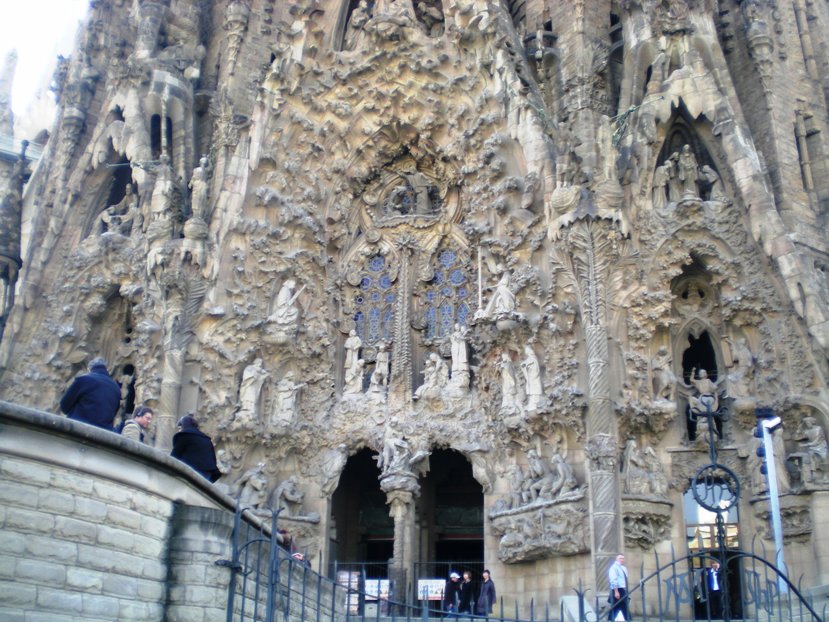 You can get to them by means of a spiral staircase to each, or by means of an elevator that will transport you right to the top of each spire. It's well worth doing to see the work on the spires close up, and the views across the city are magnificent. Make sure you have your camera because you'll kick yourself if you leave it. You don't get this kind of experience very often, being so close up to a building to which Gaudi devoted so much of his life.
Categories: Abacos, Barcelona, Europe, Spain
Tags: Antoni Gaudí, Barcelona, Catholic Church, Gaudi, Holy Family, Romantic getaways, Sagrada Família, Sanctus, sightseeing, Spain