Great American Road Trips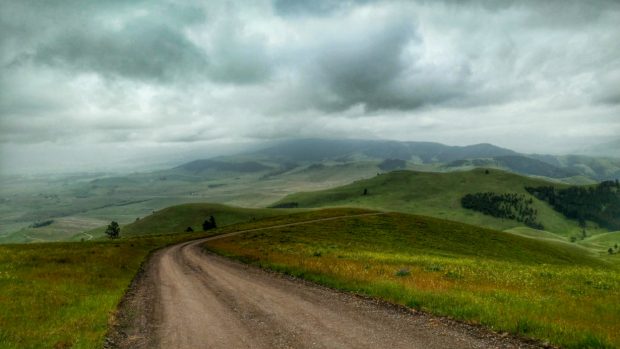 HAWAII: The Road to Hana
The Hana Highway on the Hawaiian Island of Maui has more twists and turns than a Hollywood screenplay. It can be daunting if you have a propensity toward motion sickness, so take a Dramamine. Throughout the 64.4 mile drive, you'll encounter cascading waterfalls, botanical gardens, lush rain forests, rainbow eucalyptus trees, and gorgeous coastal views. And surprisingly, you can see it all in one day. The key is to start early and return well before sunset.
I'm sure there were gas stations along the road, but I can't remember seeing any so fill up before heading out. There were two standouts when it came to grabbing a nosh on the road to Hana. Aunt Sandy's Banana Bread is just past the 16-mile marker on Keanae Peninsula Road. Our timing was impeccable as we arrived just as the banana bread emerged from the oven. Moist and flavorful, it was worth the few minute detour. Upon arriving in Hana, we had a late lunch at Thai Food by Pranee.
To say it was unassuming would be an understatement, but what it lacked in architectural sophistication, it made up for with a quality meal. No walls, no restrooms, just a canvas awning hovering above picnic tables and a makeshift outdoor kitchen put out some of the best Thai food we've had to date. The line was long, as was the wait for our food, but it was so worth it.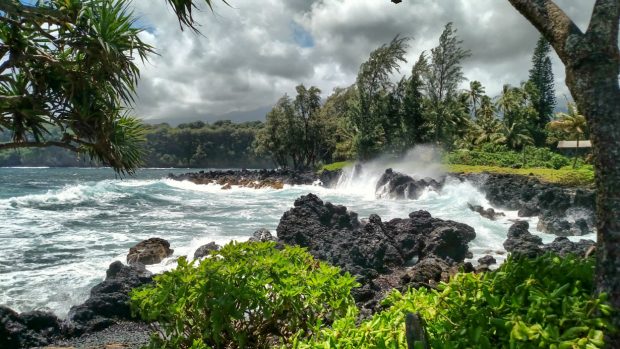 AMERICANA: Historic Route 66 
From Chicago to Los Angeles, traveling through Missouri, Kansas, Oklahoma, Texas, New Mexico and Arizona, this iconic highway is like a ride down memory lane. Dotted with kitschy diners and classic roadside ghost signs, the Mother Road serves up a heaping dose of nostalgia.
Categories: California, Hawaii, Kansas, Kentucky, Montana, Oklahoma, Texas, USA
Tags: Adventure Travel, Beach Vacation, California, City Vacations, etraveltrips, Golden Gate Bridge, great American road trips, Hawaii, Historic Route 66, Kansas, Los Angeles, Missouri, Montana, New Mexico and Arizona, Oklahoma, Pacific Coast Highway, Road Trips, San Francisco, sightseeing, Texas, The Bourbon Trail, The Road to Hana, travel, vacation, Washington DC