Great wines to try in Tuscany
It was given the first Denominazione di Origine Controllata e Garantita (DOCG) designation, so it is among the Italian most expensive wines.
Vino Nobile di Montepulciano.
Vino Nobile is another well-known Tuscan red wine produced in Montepulciano. It is made from the Sangiovese grapes, blended with Canaiolo Nero and other local varieties, as Mammolo. It is not to be confused with Montepulciano dAbruzzo!
It became famous thanks to Adamo Fanetti who gave it its noble name in 1930. Nowadays it has received the DOCG denomination and it is well known all over Italy.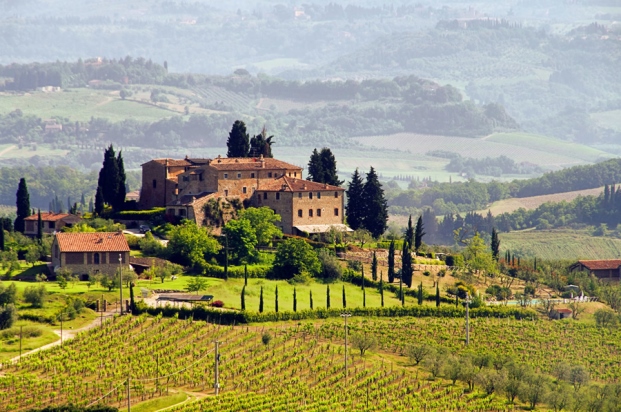 Bolgheri Super Tuscan
Finally yet importantly, the Sassicaia is a very renowned Tuscan wine too. Tenuta San Guido in the DOC Bolgheri in Tuscany produces it and it is with no doubts a Bordeaux-style red wine.
It was first produced in 1948 using Cabernet Sauvignon vines and for a long time it was consumed just by the family; it was considered just a simple Vino da tavola, so a wine of little complexity, but today it has been granted its own DOC, Bolgheri Sassicata DOC and it is the only wine from a single estate that has this special privilege in Italy.
So lets discover all the Italian wines, of course starting by Tuscany!
Categories: Abacos, Europe, Italy, Tuscany
Tags: Aging of wine, Allegrini, Cabernet Sauvignon, Chianti, etraveltrips, Italian cuisine, Italian Wines, Italy, Olive oil, Tuscan wine, Tuscany, Wine tasting, Wine tours