I had the chance to take a surf lesson with Hawaiian Paddle Sports at Ukumehame Beach Park just south of Lahaina. The breaks here are pretty gentle and excellent for beginners. Others in our group went SUPing or canoeing, and most everyone hit the beach at some point.
In short, Maui truly is a paradise for those who love the water. There's no comparison to the other islands when it comes to having access to water sports.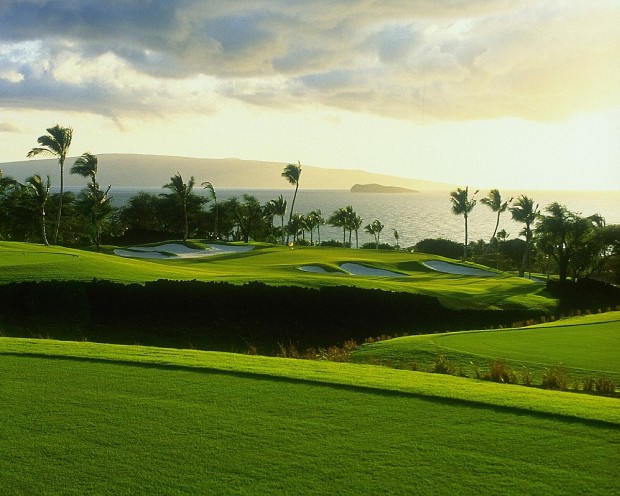 Highlights
One morning Jon and I departed from the Fairmont Kea Lani at 3:30 a.m. to witness sunrise at the island's tallest volcanic crater, Haleakala. It took us about 90 minutes to get there and even at that early hour, we got one of the last spots in the main parking lot.
Viewfinder Tip: The Maui police are notorious for writing tickets for speeding. When you're driving around town, slow down!
The sunrise, which occurred just before 6 a.m., was well worth the drive. We watched the ball of fire come up from behind the clouds and crater. The show was short, which was OK because the weather at that altitude (about 10,000 feet) was 45 degrees and windy. We wore hooded sweatshirts and puffy coats but were still cold. If you do this, bring warm clothes, even if you only wear them for those few hours during your entire stay.
On another early morning we left before 6 a.m. to avoid the crowds on the Road to Hana. This road hugs the coastline on the northern part of the island and wraps around to the east where you'll find the small "town" of Hana. We drove it mid-week and early enough that we encountered little traffic on the road. The many waterfalls and Seven Sacred Pools (a must-stop just past Hana) were also devoid of tourists, making us feel as if we had these places all to ourselves.
Categories: Abacos, Hawaii, Maui, USA
Tags: 1080p, Adventure Travel, Aloha shirt, Atlantis, Barbara Messing, Beach Vacation, etraveltrips, Family vacations, Golf, Golf Vacation, Hawaii, Hawaiian Islands, Hotel, Hotel Deals, Lahaina, Luxury Hotels, Maui