Hotel Grande Bretagne Athens Greece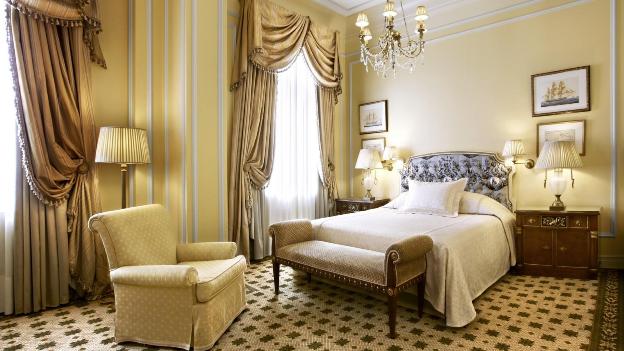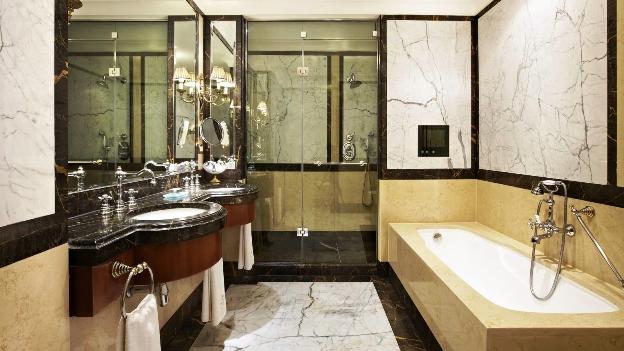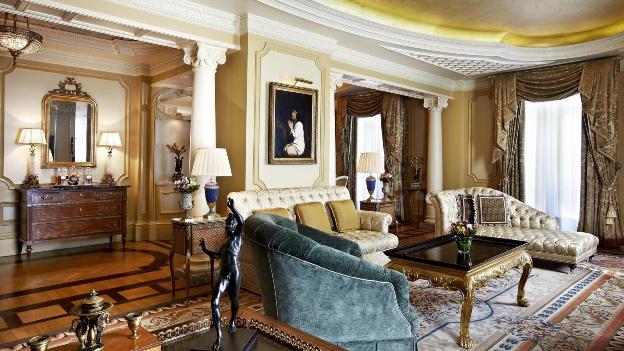 Dining
Guests can indulge themselves with the excellent Spa facilities as well as experience the modern Fitness Studio which features an extensive range of Life Fitness® cardio and resistance equipment. As for the dining options available in this opulent hotel, GB Corner serves Greek food in an elegant environment, GB Roof Garden is ideal for a romantic rooftop lunch / dinner while the Winter Garden is renowned for its afternoon high tea and live entertainment.
Guests can also enjoy wine tasting in The Cellar, which is home to more than 3,000 bottles of the finest quality wines. Located on the 7th floor, the tranquil rooftop Pool Bar offers lunch or light and healthy snack options accompanied by refreshing cocktails and the magnificent views of Lycabettus Hill and illuminated Athens.
The Alexander's Bar with its clubby atmosphere makes guests want to linger over a classic cocktail, brandy, or exquisite cognac. Finally the Alexander's Cigar Lounge, is an elegant smoking lounge offering a luxurious, relaxed setting to enjoy fine wines, premium cigars, cognacs and liquors with friendly and discreet service.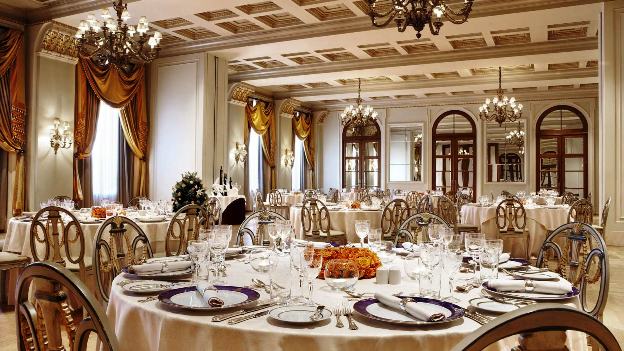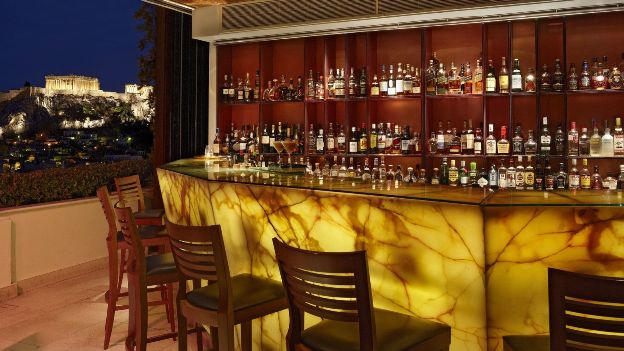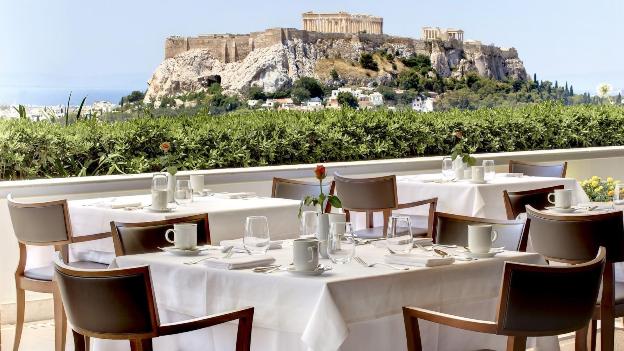 Spa
Nestled in the heart of this legendary hotel is the GB Spa, a palatial destination for the discerning spa user. Escape from the hectic pace of modern-day life into this urban retreat – a place where East meets West and contemporary meets classic. The spa is proud to introduce the exclusive line of E'SPA treatments and products at The GB Spa. Every E'SPA treatment is a totally caring experience and the ultimate in luxury. By taking a holistic approach, the treatments are as much for the inner-self and mind as they are for face or body
Categories: Abacos, Athens, Europe, Greece
Tags: Athens, Grande Bretagne, Greece, Greek cuisine, Historical site, Hotel, Hotel Grande Bretagne, Luxury Hotels, Romantic getaways, Spa, Spa Vacations, Syntagma Square