Hotel Le St James Montreal Canada
A bit of mystery shrouds the Hotel Le St-James Montréal. The original documents that disclose the history of the building are sealed in a vault that will not be opened for 100 years, dating back from the time the owners purchased the property. In the late 1800s, the room that Le Spa now occupies served as a vault. It is now illuminated by candlelight and offers a relaxing sanctuary where seaweed wraps, vitamin-supplemented treatment masks and rain showers, Swedish and hot-stone massages, and botanical treatment products are offered.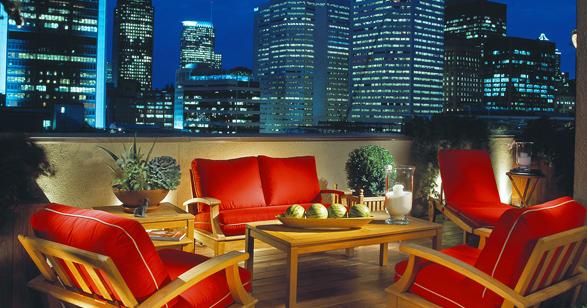 Spa
Le Spa at Hotel Le St-James welcomes you with personalized service and precious attention to detail. Designed by Montreal-based interior designer Jacques Bouchard, Le Spa offers historic architectural elements and unique surroundings. Skilled massage therapists and skincare professionals take special care to ensure your comfort and relaxation.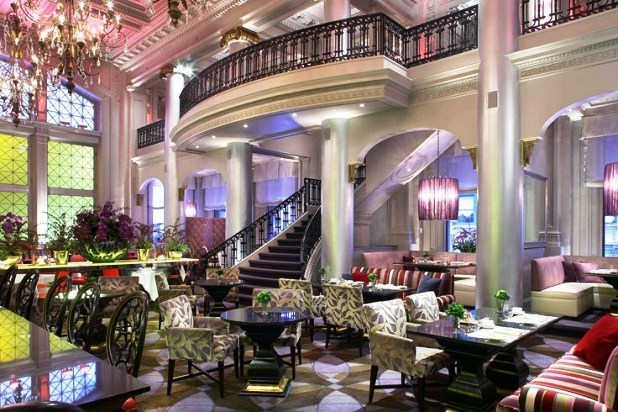 Dining
XO Le Restaurant displays all the charms of an establishment characterized by a blend of refinement and utmost elegance: a destination of choice for Montréalers, tourists and business people alike. The wine list reserves treasures selected by Hotel Le St-James' sommeliers in the finest cellars of the world. The charms of the premises transform each meal into an unforgettable experience.
Housed inside the formal Banker's Hall, our restaurant has a dining section, lounge and two beautiful mezzanines. A few alcoves await you for intimate conversation or to celebrate a special event. After a productive day, enjoy an evening cocktail in XO Le Lounge where you will find the perfect atmosphere for private discussions and relaxed camaraderie.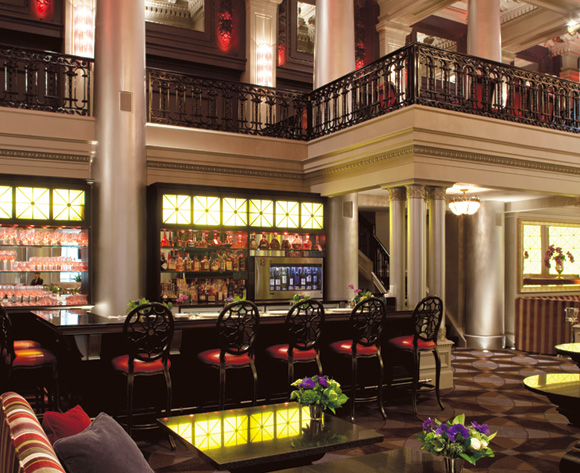 In addition to culinary delights, Old Montreal is home to some of the city's finest art galleries, shops, and sights. An assortment of museums and historic buildings relay the area's centuries of history. For less leisurely-minded travelers, the hotel offers a state-of-the-art conference room, fully-equipped fitness center, and a quiet library.
Categories: Abacos, Canada, Montreal, North America
Tags: Boutique Hotels, Canada, Canada Hotels, City Vacations, Concierge, etraveltrips, Hotel, Hôtel Le St-James, Internet access, Jacques Bouchard, James, Luxury Hotels, Montreal, Montreal Hotels, Montréal–Pierre Elliott Trudeau International Airport, Old Montreal, Romantic getaways, Saint-Jacques Street, travel