Hotel Santa Caterina – Amalfi Italy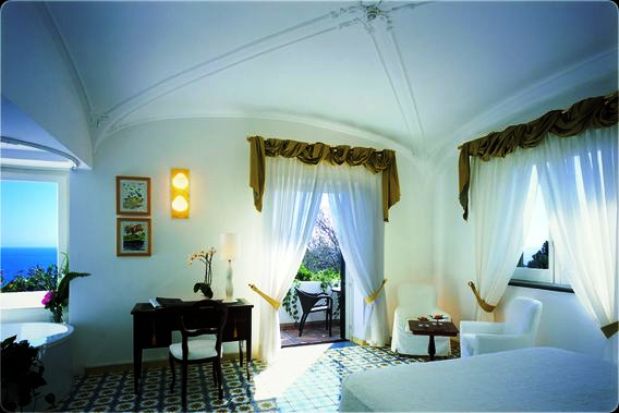 Dining
Hotel Santa Caterina has two restaurants, one in the main building and the other on sea level. The careful selection of primary ingredients and the natural talent of the hotel's chefs result in the most delicious of dishes. The classic recipes of the Amalfi Coast and their brilliant modern interpretation, have earned Hotel Santa Caterina its outstanding reputation on the international gastronomic scene.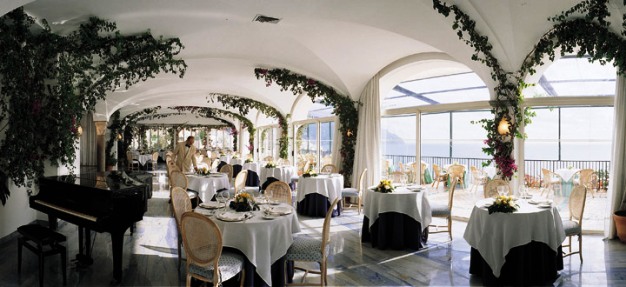 Beach
Nestled in one of the most beautiful corners of the Amalfi Coast, Hotel Santa Caterina's Beach Club is where guests relax, soaking up the Mediterranean sun and swimming in the heated pool filled with sea water. It is easy to access by way of two comfortable elevators carved into the rock face. The swimming pool area is reserved for use by hotel guests. Sun-loungers, deck chairs, beach umbrellas, towels, changing rooms, and showers are provided.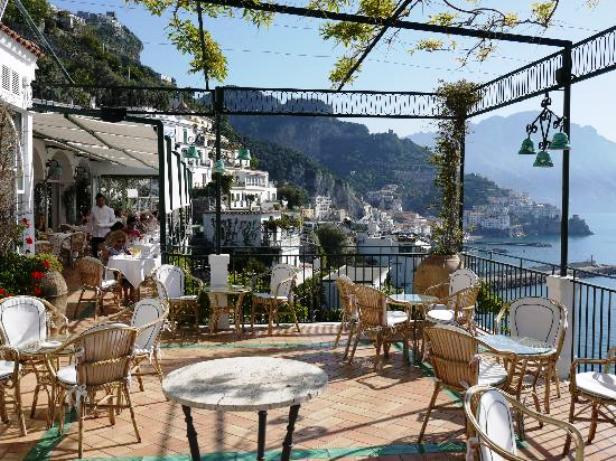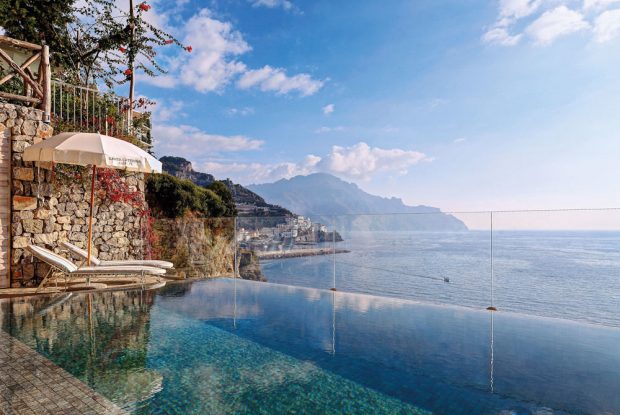 Location
Amalfi lies within easy reach of another well-known town of the Amalfi Coast: Positano. The historic retreat of the ancient Greeks and the Roman nobility, Positano is all but divided in two by the cliff bearing the town's Transita tower, with the peaceful beach of Fornillo on the one side, and the more busy Spiagga Grande on the other.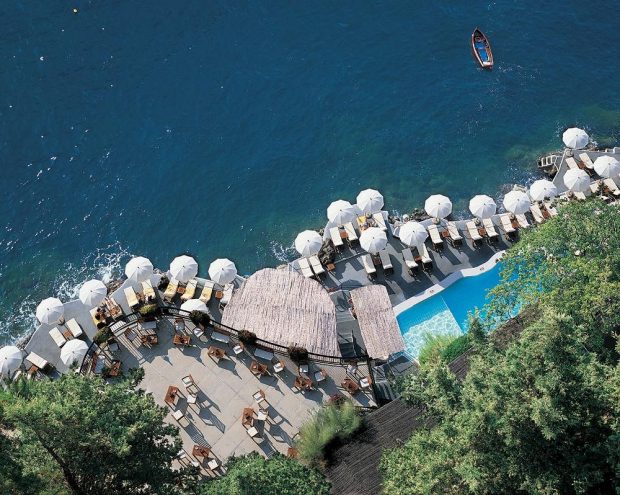 Hotel Santa Caterina
Address: Via Mauro Comite, 9, 84011 Amalfi Salerno, Italy
Phone:+39 089 871012
Hotel class: 5 stars
Save
Categories: Abacos, Amalfi, Europe, Italy
Tags: Amalfi, Amalfi Coast, Amalfi Coast hotels, Amalfi coast vacation, amalficoast, Angelina Jolie, Beach Vacation, Boutique Hotels, etraveltrips, Historical site, Hotel, Hotel Deals, Hotel Santa Caterina, Italian cuisine, Italy, Italy Hotels, Italy Travel, Italy Vacation, Luxury Hotels, Mediterranean Sea, Olive, Positano, Romantic getaways, Salerno, Santa Caterina, vacation