Hudson Valley Wander through one of America's loveliest river valleys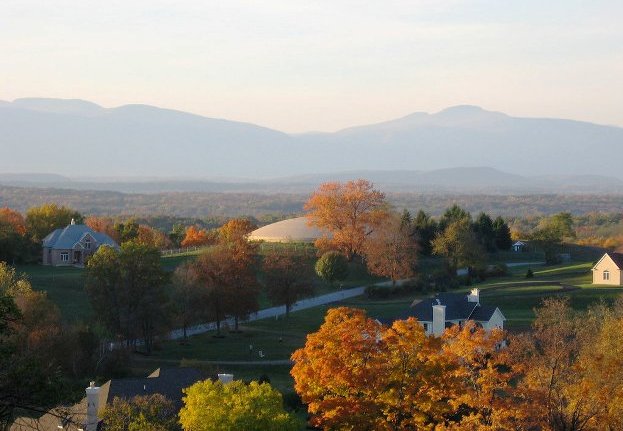 The Valley's fertile low-lying lands and rolling hills, famous for its unparalleled sweet corn and apples, has a new food export today: the Culinary Institute of America in Hyde Park is one of the world's finest training grounds for chefs. The Hudson Valley is also the site of a bold experiment in sustainable dining—a restaurant that farms its own food—that has made Blue Hill at Stone Barns a point of pilgrimage for dedicated 'foodies'.
Take a drive on back roads past manicured horse farms, dairy farms, pick-your-own orchards and wineries, then stop for lunch and antique hunting in 18th- and 19th-century riverside towns such as Nyack, Kingston, Hudson, Rhinebeck and Saugerties, the latter with its 1869 lighthouse-cum-B&B. For a rural setting, the Hudson Valley hosts an impressive wealth of art museums, including the standout Dia:Beacon. Cold Spring is a particularly charming 19th-century village with shops, cafés and a waterfront that offers stunning river vistas of craggy Storm King Mountain and the Hudson Highlands.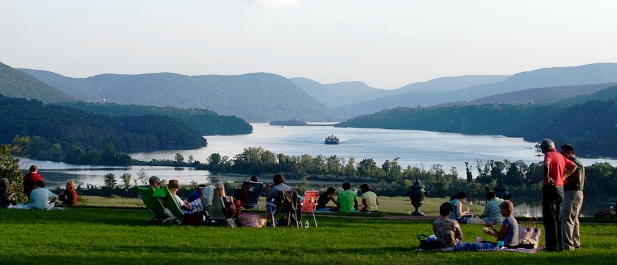 These same views add to the magic of nearby Boscobel Restoration, an early 19th-century mansion with one of the nation's leading collections of Federal-era furniture; it is the setting for highly regarded outdoor productions of The Tempest, A Midsummer Night's Dream and Macbeth during the annual Hudson Valley Shakespeare Festival.
For bedding down afterwards, the Garrison is a 300-acre river view resort with stylish rooms, golf, a spa and superlative dining in the Valley Restaurant. There, a team of chefs serve up tasting menus that are a model of wit and sheer sensuous pleasure, sourced in part from the substantial garden in the back. A little further north, jutting out as the only structure on the tiny uninhabited Pollepel Island, is one of the river's great curiosities and most romantic silhouettes, Bannerman Castle, now open for tours. Looking every bit the haunted ruins of a medieval castle, it was in fact an arsenal built by Scottish immigrant Francis Bannerman for his military surplus business (his clients included Buffalo Bill and WWI regiments).
Categories: Abacos, Hudson, New York, USA
Tags: Adirondack Mountains, Arts, etraveltrips, Family vacations, Golf, Historical site, Hudson, Hudson Highlands, Hudson Valley, Hyde Park, Lake Tear of the Clouds, Nature, New York, New York City, Pollepel Island, Rhinebeck, Romantic getaways, travel, U.S. Military Academy, United States, West Point