Is Key West the Best Florida Key For You?
There is a wide variety of delicious food available in this town, and I urge you to try as many different kinds of food as you can. Experiment a little, try something that you wouldn't find back home; you may find out you like it! There are extremely nice seafood restaurants, and building on the corner cafés for you to try.
Also be sure to get out on the water doing something cool and refreshing, whether it's scuba diving, snorkeling, party catamaran-ing, parasailing, jet skiing, or whatever! Being out on the water just makes the daily stress dissolve from your body, and you'll soon be a new person! That is probably why you are down there in the first place!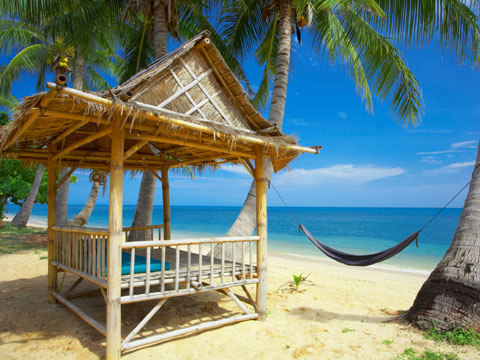 One trip that I really believe you need to take is the fast ferry boat to the Dry Tortugas! These islands are really the last bastion of the U.S. southward, and are at the very tip of the Keys. Key West is the last inhabited town, but farther down is the legendary Fort Jefferson with its huge 19th century fortifications all alone out there sitting on a lonely Key waiting to protect the entrance way into the Gulf of Mexico… This fort is so massive that you wonder how far down it sand the island when it was built! They had to import everything by ship and then proceeded to build it brick by brick… It was never actually completed due to the invention of more powerful artillery and cannon that could smash the material that the fort was being built of, so it was just left as it.
Then later on, it became part of the National Park system, and today it's a National Park of the U.S. It does have a ranger station and gift shop on the island, and a few very basic campsites available for people who would like to camp out with their tents. If you are interested in doing this however, be aware that you will have to bring all you own food and water as this is not provided there. One great thing about this is that probably the best snorkeling in the mainland U.S. is right here at the Dry Tortugas! The clarity of the water, the number of tropical fish and their size, all lead to some really great diving…
Categories: Abacos, Florida, Key West, USA
Tags: Dry Tortugas, Duval Street, Florida, Florida Keys, Key, Key Largo, Key West, Mallory Square, Sloppy Joe, United States, Yankee Freedom