La Rioja Spain Fine Wines Region
Along with the wines the Camino de Santiago or St. James way is also a major protagonist in this region; the route traverses the area in its entirety including the capital Logroño and two of its most interesting cities Nájera and Santo Domingo de la Calzada. In the latter there is a spectacular parador and a church with one of the highest and most beautiful baroque towers found in Spain. San Millán de la Cogolla is a place of great natural beauty with two monasteries the Suso, known as the one on the top, of Moorish architecture and the Yuso, known as the one below, from the XVI century which in some ways resembles the Monastery of El Escorial and houses the emilianenses glosses which contain the first words ever written in castellano or Castilian.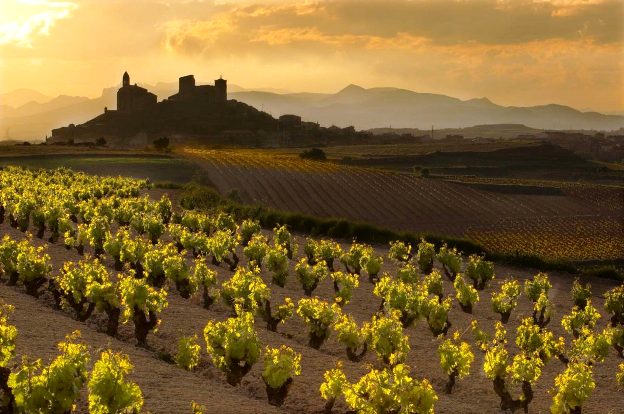 Not far from there, in the mountains, is
Ezcaray
a stunning town with some Basque flair, upbeat and lively, chosen by many riojanos and basque people as a summer vacation spot. Further up the mountain is the ski resort of Valdezcaray. The mountains of Ezcaray are populated by oak and beech and generous in the fall offering fans a large variety of mushrooms.
Fans of big game hunting (wild boar, roe deer and red deer) flock to Tierra de Cameros in the mountains that separate La Rioja from the province of Soria in Castilla y Leon, one of the most beautiful mountain landscapes and of the greatest ecological value of the entire peninsula.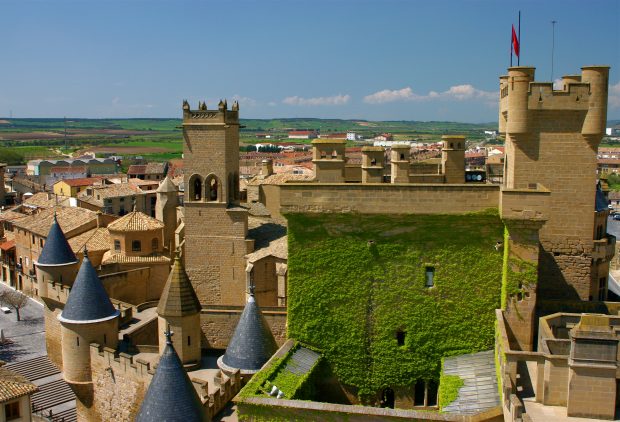 Traveling to this region is always a pleasure easily demonstrated while sitting at one of its magnificent restaurants, sipping a glass of Rioja and enjoying the cuisine which combines the excellence of its huertas(vegetable gardens) with delectable plates of lamb or pork. Some dishes of the region such as las patatas a la riojana with chorizo or stuffed peppers are a well know part of the popular Spanish food culture.
Categories: Abacos, Europe, La Rioja, Spain
Tags: Adventure Travel, Basque Country, Elciego, etraveltrips, Family vacations, Historical site, La Rioja, Marqués de Riscal, Michelin Guide, Rioja, Rioja Alavesa, Romantic getaways, Spain, travel, Wine, Wine tours