Llao Llao Hotel, Bariloche Argentina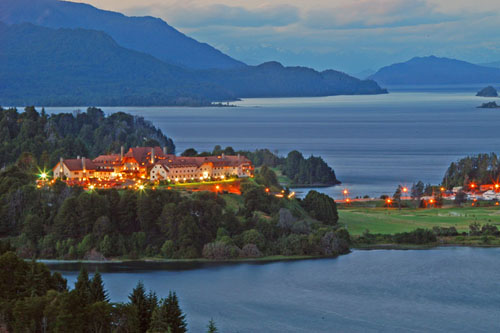 RESTAURANTS
Los Césares: Within a cozy ambiance, Los Césares offers gourmet cuisine, with a choice of regional and international dishes, where
courtesy and good service combine to honor the guest.
Café Patagonia: Decorated with wood, cozy and relaxed, with beautiful views, the Restaurant Café Patagonia is the perfect choice for families.
Lobby Bar: Located on the main floor of the Hotel, it is the place to enjoy the Happy Hours and a great variety of cocktails.
Winter Garden: The scenic windows bring the tranquility of the Patagonian landscape into the Winter Garden, the ideal space to enjoy our Salad Bar or our delicious Llao Llao Tea.
Club House: Our Club House invites you to a rewarding break where you can enjoy our delicious sandwiches, tea blends, cakes and homemade jams.
Bar Lago Moreno: This unique place on the coast of Lake Moreno has a privileged view to Mount Tronador. It is the perfect spot to enjoy a great variety of our exclusive wines, while trying our delicious choice of salads, meat, soups and sandwiches.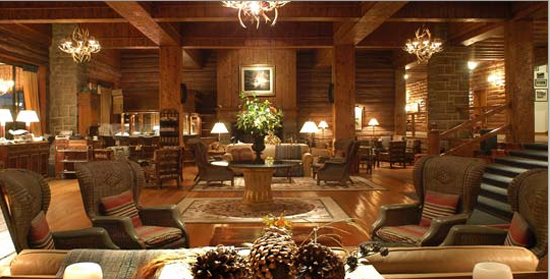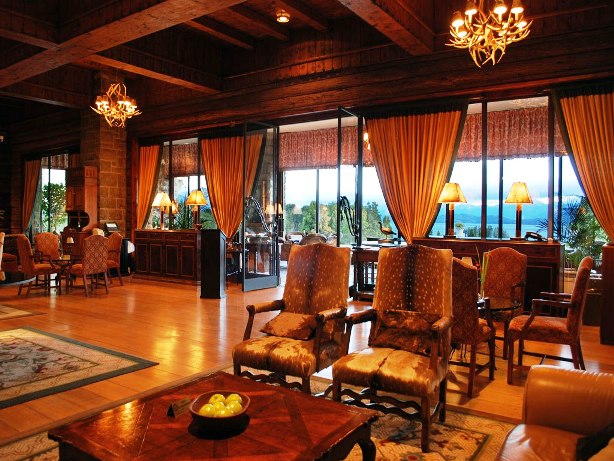 SPA – Leading Spas Member
The Hotel Spa combines state-of-the-art technology with delicate, natural aromas and scents, creating a unique atmosphere for relaxation
and enjoyment. Rose Hips products from the Hotel's own cosmetic line are used in the facial and body programs. The ingredients of these
products are taken directly from nature. Skin care products from the exclusive French phyto-biological Yonka line are also used, their formula based on pure essencial oils, vegetal extracts and marine agents.
Programs: Facial treatment – Cell regeneration – Detoxifying and revitalizing
Wellness – Relaxation – Hydrotherapy – Smart Dren.
Special Programs: Relaxation in the mountain – Shaping Up – For
Athletes – One day beauty spa – For expecting mums – Smart Dren
Program- 2 Days/ 4 Days / 6 Days Programs – Program For Men – Llao
Llao Bridal Program.
Categories: Abacos, Argentina, Bariloche, South America
Tags: Alejandro Bustillo, argentina, Bariloche, Leading Hotels of the World, Llao Llao Hotel, llao llao resort, Nahuel Huapi National Park, Patagonia, San Carlos de Bariloche, travel deals, Tronador