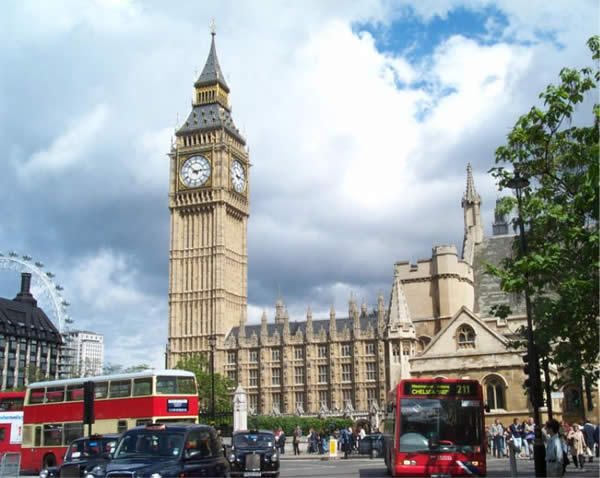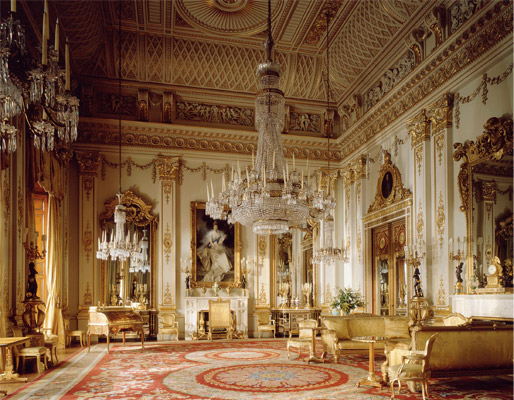 Big Ben was incorporated into the design of the building after a fire in 1834, and after the first bell cracked upon testing, a second bell was pulled up the belfry it was finally sounded for the first time in July of 1859. This bell also soon cracked, and the crack was rotated away from the hammer as it sits today, rather than recast a new bell.
Buckingham Palace is another widely recognized landmark, and is a must see for visitors to London. Buckingham Palace is the official residence of the Queen, and the headquarters for the Royal Family as it has been since the late 1700's. The palace is located in the Westminster District. Easily reached by public transportation Buckingham Palace is one of the most visited landmarks in London.
Visitors can see the staterooms during the annual summer opening in August and September. There you will see priceless paintings by the masters, fantastic sculptures and some of the finest furniture on earth. Or you can see the Changing of the Guard which is also quite popular.
The Tower of London has been a palace, a fortress, and a prison at different times in its history. Its current use as a museum may be its best. Defensive walls and towers have been built around it by its different royal residents. A moat fed by the River Thames was drained in 1830. William the Conqueror began construction in 1078, but it was not finished in his lifetime.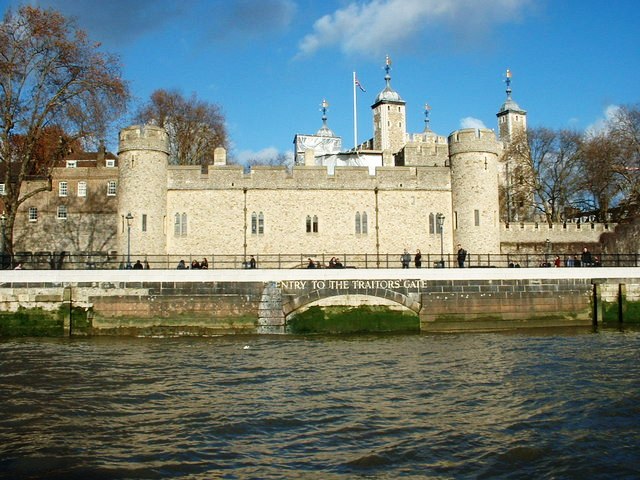 Many high profile executions have been held here over the years making for some great grizzly ghost stories for tourists. The Tower Bridge and each separate tower have their own interesting histories. You can still get a look at the Crown Jewels there as well. The Tower has also served as a zoo, and an arsenal.
Categories: Abacos, Europe, London, United Kingdom
Tags: Buckingham Palace, Christopher Wren, City Vacations, England, etraveltrips, Great Fire of London, Historical site, London, Palace of Westminster, Romantic getaways, Shopping, sightseeing, St Paul's Cathedral, Tony Blair, Tower of London Traitors Gate, travel, vacation, Westminster Abbey