Mayan Ruins in Tulum Mexico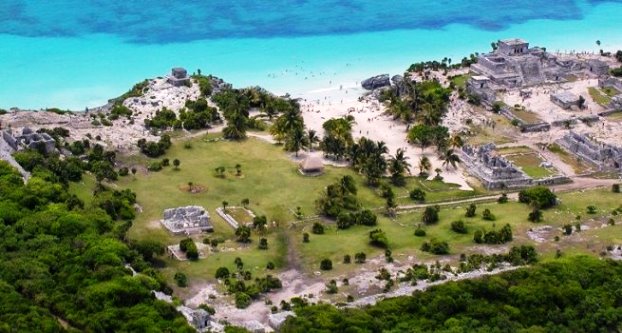 The Castillo Pyramid is known as a scenic place offering multiple breathtaking incoming sea invaders. The Temple of the Diving God boasts a figure above the main doorway which shows a man diving headfirst toward the earth. Two similar frescoes are found at Coba in the Grand Pyramid, and are believed to reference the planet Venus. The image may also be called "the bee god" or "the god descending".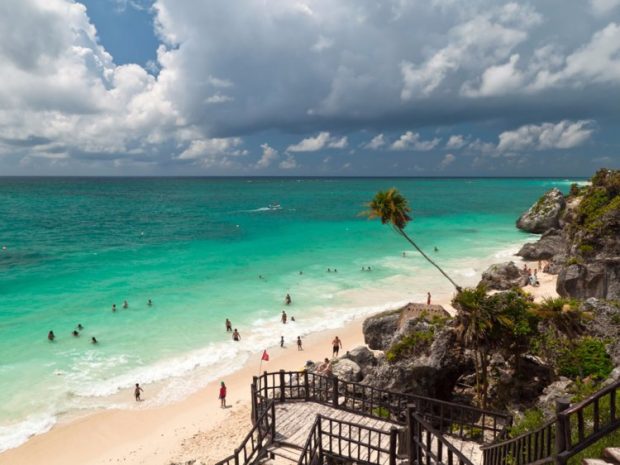 Tulum offers a unique view into the lifestyles and living spaces of the elite Mayan civilization members. Contrasted with the intricate carvings and superb architecture, the surrounding walls speak to the city's resistance to influence from outsiders over several thousand years.
Categories: Mexico, North America, Tulum
Tags: Adventure Travel, Akumal, Caribbean, Coba, etraveltrips, Family vacations, Historical site, Ixchel, Maya civilization, Maya Ruins, Mayan, mexico, Mexico travel, Mexico vacations, Playa del carmen, Riviera Maya, sightseeing, travel, Tulum, vacation, Venus