Nashville Tourist Attraction
6. Nashville Convention center – is a 118,675 sq. ft exhibit hall also consisting of 11,000 square foot ballroom and 40,000 square feet of lobby and also good terrace space. The place also has 25 meeting rooms. The exhibit hall is divided in to three sections having separate entrances for easy entry and exit.
Other famous attractions are the Tennessee State museum that consists of more than 60,000 square feet of permanent exhibits and also a 10,000 square ft of hall that keeps on changing. The Nashville Symphony concert hall performs special concert event, 100 classical and pops songs are performed.
Any visitor coming to Nashville cannot miss out on visiting Nashville concert halls that are world famous, the varied entertainment centers are surely going to tickle your minds and brains. It's a destination to relax and rejuvenate for the people of all age groups.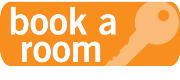 Categories: Abacos, Nashville, Tennessee, USA
Tags: Billboard (magazine), Billboard charts, Blake Shelton, Brad Paisley, Carrie Underwood, Country music, Country Music Association Awards, Dolly Parton, etraveltrips, Family vacations, Foo Fighters, Musical Festival, Nashville, Romantic getaways, Shopping, sightseeing, Tennessee, travel