New in California's Napa Valley
The courtyard at Cairdean Estate
For years, the old outlet mall at the north end of St. Helena was considered one of the Napa Valley's biggest eyesores. Over the last 18 months, the property—across the street from Trinchero—has been reborn as Cairdean Estate, and now represents one of the most luxurious and varied destinations in the entire Valley.
The main attraction here is the tasting room—a chichi bar where visitors can taste more than a dozen different wines. Also on-site are a restaurant, a deli, a store, and a gallery. (The gallery is the only part of the place that wasn't open by June 1, 2015).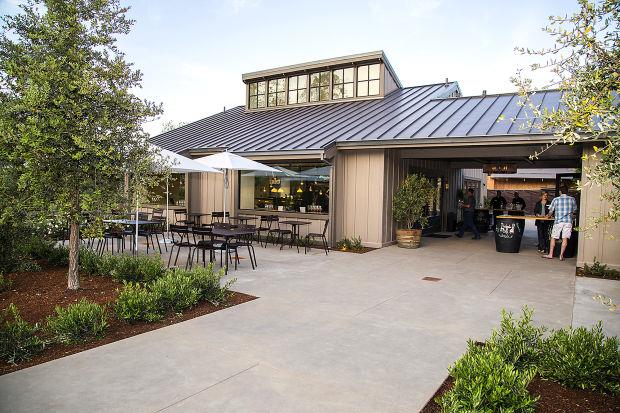 All of these attractions are laid out around a beautiful courtyard with an old fermentation tank and a new fountain that looks as if it's made out of ice.
I've spent the last few months appreciating Cairdean in different ways. First I frequented the deli, Butterscots, and fell in love with its home-baked pastries, including a curry-flavored brioche. In early June, I went back and spent some time poking around the store, dubbed Redolent Mercantile. When I visited, the store was peddling a number of high-end clothing and home décor items. The salesperson told me that eventually, it also would sell high-end cigars and whiskeys. You can bet I'll be back for those.
Perhaps my favorite way to experience Cairdean is to sit in the courtyard, marvel at the fountain, and (pardon the pun) drink up the sun. With sweeping views of the northern part of the Valley, it's a glorious spot, and a great way to spend an hour.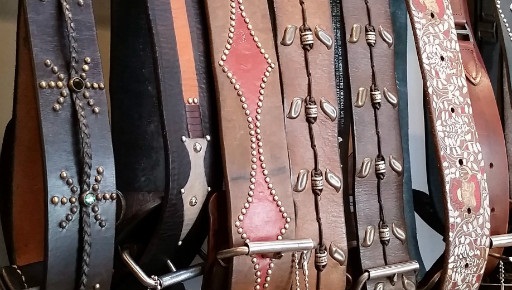 Vintage belts at Redolent Mercantile
Spa Solage
Technically, the spa at Solage Calistoga—it's dubbed Spa Solage—isn't new; it's existed since the property opened last decade. But the facility earlier this year underwent a US$2.3-million refresh and expansion that more than doubled the size of the reception area, adding 2,500 square feet in all. The centerpiece of the expansion is a brand new "Relaxation Room," a luxurious spot where men and women can hang out between the time they check in and the time that their therapist is ready to administer a massage.
Categories: Abacos, California, Napa Valley, USA
Tags: American Viticultural Area, Cairdean Estate, California, California Wine Country, Chef Thomas Keller's, Earthquake, etraveltrips, Heritage Eats, Indian Springs, Napa, Napa County, Napa Wines, San Francisco, San Francisco Bay Area, Solage Calistoga, Spa, The French Laundry, travel, United States Geological Survey, Wine Country (California), Wine tours, Yountville restaurant