New in California's Napa Valley
The Relaxation Room feels more South Beach than Napa Valley; everything inside is white, including some mother-of-pearl walls. The overarching vibe, however, is total Zen, which is exactly what spa-goers want when they, well, go to a spa.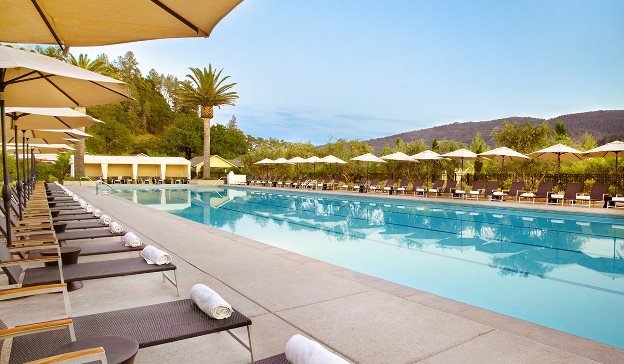 I also really like the new locker rooms. The old ones were a bit small, and the new iterations feature my absolute favorite bathroom amenity ever: Outdoor showers.
(For what it's worth, the rooms at Solage, as well as Solbar, the restaurant, are better than ever, and still among the best lodging and dining experiences in the entire Valley.)
Viewfinder Tip: When you book a treatment at Spa Solage, allow yourself enough time to enjoy the mineral water pools behind the on-site bathhouse.
What's Next
And more change is on the horizon. Over the next few months, the Napa Valley will see some additional changes worth mentioning here.
First up: The reopening of Chef Thomas Keller's famous Yountville restaurant, The French Laundry. "The Laundry," as we locals call it, has been closed all year for the first renovation since it opened in 1978. Chef Keller has said he anticipates the restaurant coming back online in October, which undoubtedly will bring much fanfare among local foodies.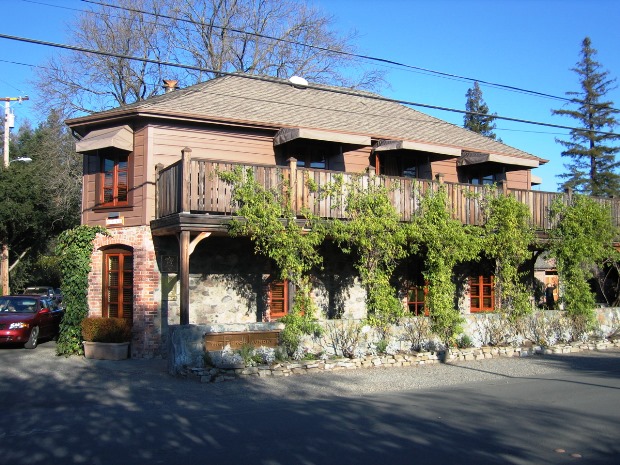 Also on the agenda is the completion of the last of the flood remediation projects in downtown Napa. One of the last outstanding projects is a spillway that creates additional flood plain between two sections of the Napa River that come particularly close to touching. When the project is finished, the spillway will become a concrete promenade where locals and visitors alike can sit and enjoy fresh air (of course it also will carry floodwaters during rainy season).
Categories: Abacos, California, Napa Valley, USA
Tags: American Viticultural Area, Cairdean Estate, California, California Wine Country, Chef Thomas Keller's, Earthquake, etraveltrips, Heritage Eats, Indian Springs, Napa, Napa County, Napa Wines, San Francisco, San Francisco Bay Area, Solage Calistoga, Spa, The French Laundry, travel, United States Geological Survey, Wine Country (California), Wine tours, Yountville restaurant