Piazza della Signoria, Florence Italy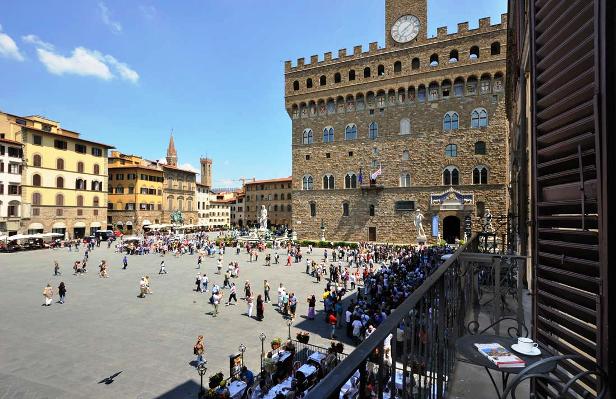 The Piazza della Signoria is full of magnificent statues and fountains. There are several restaurants and bars, so many of the locals and tourists fill the L-shaped square, day and night. It is a great place to start a walking tour of Florence that would include the town center, Palazzo Vecchio, The Uffizi,Vasari Corridor, Vecchio Bridge and the Pitti Palace which include the Boboli Gardens. In fact you can buy tickets that include three of the points of interest on a pass.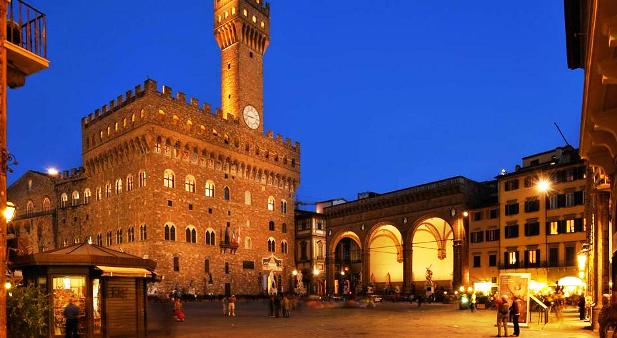 Florence Italy has more art and culture than any place I can think of. You can feel the humbling power of walking past the statues by Michelangelo and Donatello, shopping in local shops, crossing the river shopping district, or the view from the Boboli Gardens. From Piazza della Signoria, you are centrally located to take in these famous landmarks, eat in some of Florence's finest restaurants or drink Tuscan wine for a memorable visit. There are lots of photo opportunities, so don't forget your camera!
Save
Save
Save
Save
Categories: Abacos, Europe, Florence, Italy
Tags: Boboli Gardens, City Vacations, David, etraveltrips, Florence, Florence Travel, Florence vacation, Historical site, Itaky, Italy Travel, Italy Vacation, Loggia dei Lanzi, Medici, Michelangelo, Museums, Palazzo Vecchio, Piazza della Signoria, Pitti Palace, Romantic getaways, sightseeing, travel, vacation