The huge site contains 70 restaurants, a 17-screen cinema, bowling alley and two hotels. Other shopping centres worth a visit include Whiteleys, a converted department store in Bayswater, One New Change in the City of London and Cardinal Place, in Victoria. There are several interesting arcades in London, which are the precursors of modern shopping centres. Burlington Arcade, near Bond Street and Piccadilly, has many fascinating old shops and is patrolled by top-hatted beadles in traditional uniform.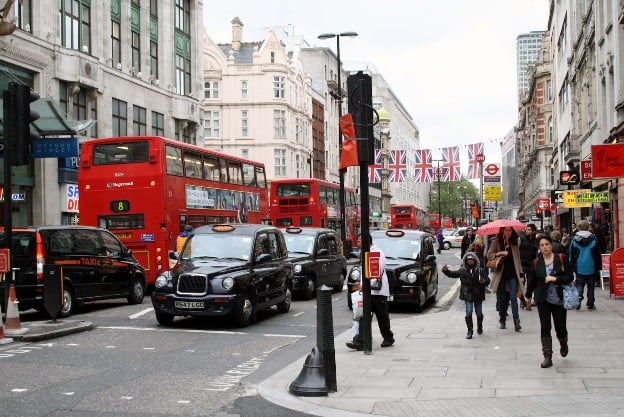 Department Stores
Some of the oldest and most famous stores in the world can be visited when shopping in London. Selfridges has stood on Oxford Street since 1909 and is famous for its eye-catching window displays. It stocks practically everything, but specialises in fashion, with several floors devoted to designer clothes and famous labels. Another fashionable department store is Harvey Nichols, affectionately known as 'Harvey Nicks'. This has eight floors devoted to fashion, dining and lifestyle. A visit to Harrods is on most visitors' list of things to do in London.
This Knightsbridge institution is the largest department store in Europe, with over 330 departments selling everything a shopper could desire, along with 20 restaurants, Egyptian statues, a spa and a wonderful, decorated food hall. Also housed in a historic building, Liberty, on Regent Street, has a distinctive, Tudor-style exterior with leaded windows and black timbers. It specialises in fashion, fabrics and luxury goods, and is famous for the decorative Liberty prints it first produced in the late nineteenth century.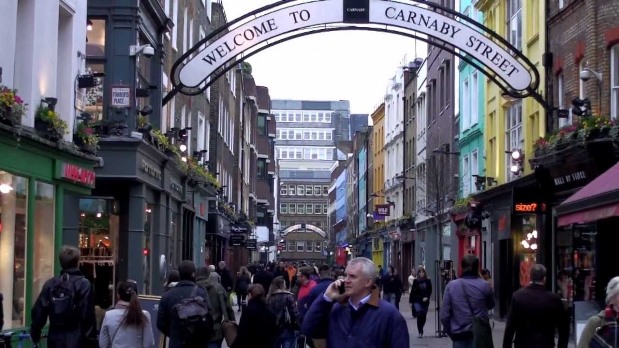 Harrods is one of the world's most famous stores and one of London's tourist attractions thanks to the wide assortment of luxury goods that are on display in a magnificently decorated building.
The enormous array of products is particularly impressive. The company's motto – engraved on the building's pediment – is Omnia, Omnibus, Ubique (Everything, for everyone, everywhere). Harrods used to be known as the store where anything you could think of was for sale. While this may not be the case any more, the assortment is still enormous. You can purchase anything from historic 18th century dinner plates or giant teddy bears to exquisite caviar.
Categories: Abacos, Europe, London, United Kingdom
Tags: City of London, City Vacations, England, etraveltrips, Family vacations, Harrods, Leadenhall Market, London, London Olympic Park, Oxford Street, Petticoat Lane Market, Portobello Road, Shopping, sightseeing, Westfield Stratford City