Places to visit in the Amalfi Coast Italy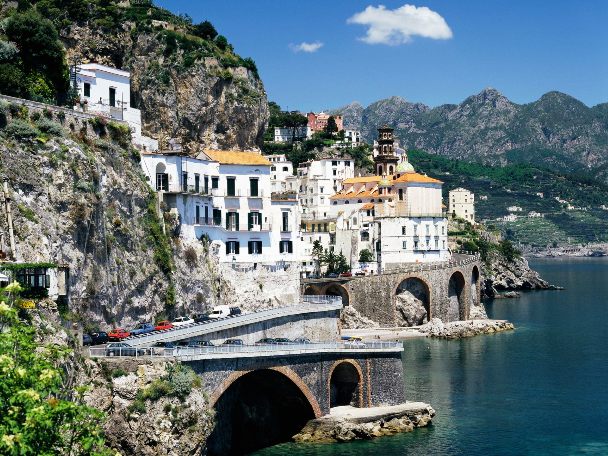 The Romantic Island Of Capri
The isle of Capri is situated not far from the shoreline, and can therefore be very easily reached from the Amalfi Coast. You can reach the isle of Capri by ferryboat from Sorrento, Naples and Positano. For the most demanding vacationers there are also private speed boats for rent.
As Capri has improved in popularity as a tourist destination it has also gathered a reputation as being an incredibly romantic Italian destination. Part of the reason for this is the scenic beauty displayed.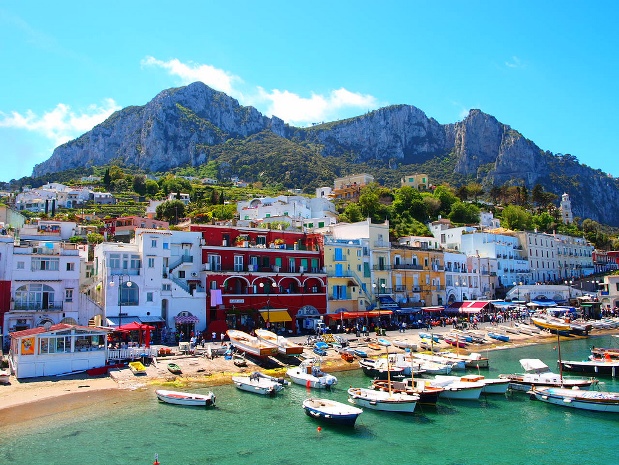 The isle of Capri is home to the Grotta Azzurra, which is a sea cave as enchanting as the Emerald Grotto mentioned before. It is impossible to describe with words the incredible atmosphere provided by the Grotto, but the vistas from the hillsides of the isle are just as awe inspiring. In Capri there is a considerable variety of charming and luxurious hotels as well as famous restaurants and cafes.
A stroll around the Isle will reveal remarkable corners of Paradise including colorful alleys, botanic treasures, marvelous villas superb little beaches and Roman remains.
These examples represent just a few of the things to see and do on the Amalfi Coast. Visits to these locations will without doubt offer you an opportunity to unwind, and will be fascinating and memorable.
Categories: Abacos, Amalfi, Capri, Europe, Italy, Lake Como, Naples
Tags: Adventure Travel, Amalfi, Amalfi Coast, amalficoast, Beach Vacation, Capri, Conca dei Marini, etraveltrips, Grotta dello Smeraldo, Historical site, Island Of Capri, Italy, Luxury Hotels, Naples, Positano, Roman, Sorrento, travel