Post Ranch Inn Big Sur California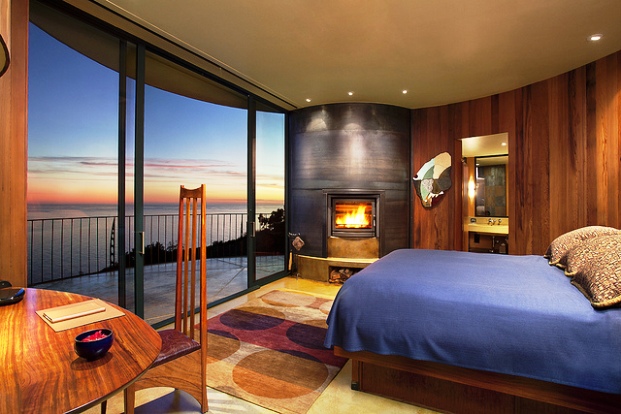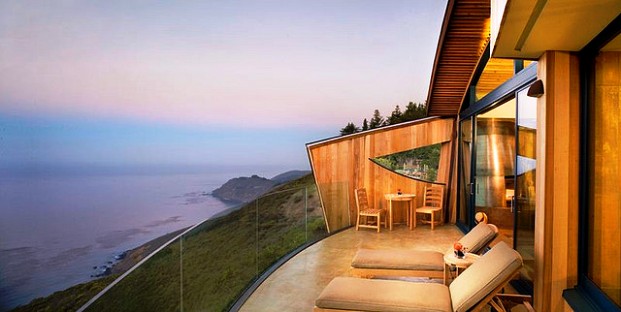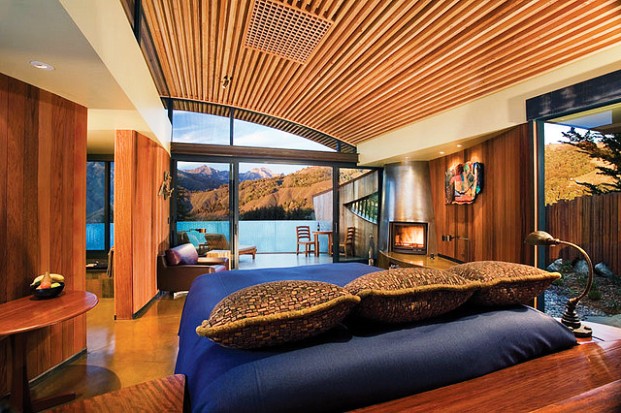 Dining
SIierra Mar
High atop the cliffs, offering breathtaking views is Sierra Mar, winner of Wine Spectator's prestigious Grand Award. Offering an unconventional fine dining experience, Executive Chef John Cox presents inquisitive food creations featuring ingredients highlighted by a sense of place and culture. Selections from the award-winning wine cellar enhance the innovative, inspired cuisine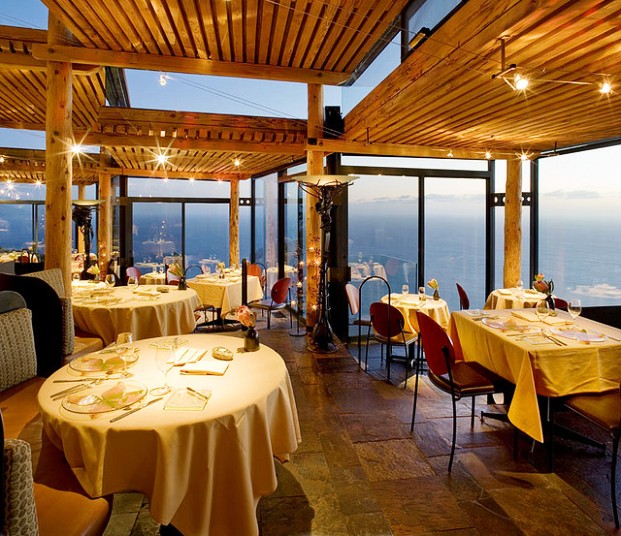 Spa
While relaxing at Post Ranch Inn, we offer the most luxurious spa treatments to help ease away tension, relax muscles, and pamper you in every way possible. Indulge yourself with a massage on your private deck or in your room — by yourself or with your partner. Relax with a facial using the finest aromatherapy and natural botanicals. Enjoy an early-morning yoga class with a private instructor in our Yurt perched beneath the Ventana Mountains.
Or, warm up while in the sun at our basking pool. Our spa treatments are designed to relax and revitalize using the healing properties of nature. Begin your journey with a soothing spa treatment, an invigorating private guided hike, or an energizing yoga class. Breathe deeply, walk softly, let go – harmonize your body and soul. Begin the day with a deep breath and a good stretch during morning yoga.
Our guides on the nature walks lead guests through the redwood and oak forest. Once a week a local artist introduces the many sculptures dotting the landscape, and an enthusiastic gardener reveals culinary, medicinal and beauty secrets of the plants in the herb garden growing on the roof of the restaurant. In the evening, weather permitting, join our astronomer in gazing into infinity through an electronic telescope. Far from any city, Big Sur's night sky is a pristine marvel of starry clarity.
Categories: Big Sur, California, USA
Tags: Big Sir, Big Sur, Big Sur hotels, Boutique Hotels, California, California Travel, California Vacations, etraveltrips, Hotel, Luxury Hotels, Pacific Ocean, Post Ranch Inn, Romantic getaways, Sierra Mar, Spa Vacations, travel, Wine Spectator