Roatán Honduras Best Hotels
How about Roatán Accommodations?
When it comes to accommodation, the Western and Eastern part of this island is considerably different from each other. Yes, they are different not just in the nightlife, but also in commercialization and culture. Are you interested in water activities, and diving? Also, if you look for privacy and natural surroundings, you should choose the Eastern side of the island.
In the eastern part of the island, you will find beaches that are not just private, but also scenic and are attached to the resorts. You will get the chance to engage in a wide range of water activities and even sporting activities. Now, it is time for us to explore the top accommodations to choose in Roatán:
Barefoot Cay Resort:
To your surprise, Barefoot Cay is not at the eastern part of the island, but she is standing tall at the southern part of the island. This is a fabulous beachfront resort and she is enveloped by the wonder and the warmth of the Caribbean. The great thing about spending your time in this resort is that she has a private 4-acre cay attached, where you can relax at the t-shaped lap pool or you can soak up the sun on the beach.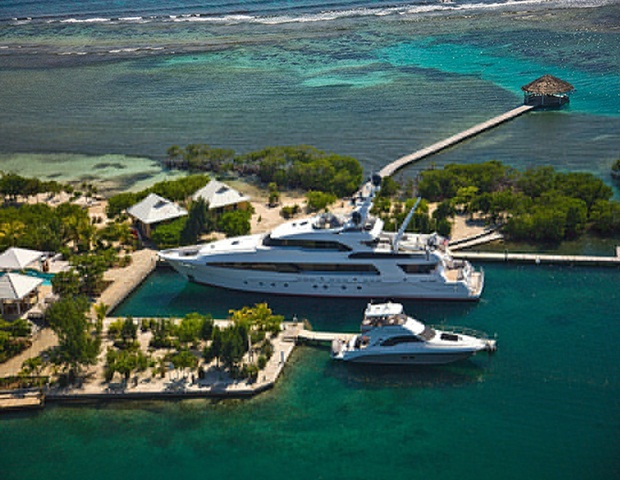 The elegant bathrooms, the push heavenly beds and use of full kitchens will give you a feel of staying at a home away from your home. All these things with the stunning beach view are something to relax you during your vacation for sure. With all the endless facilities, the pampering that you will get from the staff at the resort will give you a treasured experience for your lifetime.
In addition to providing a wide range of amenities, the resort also offers the facility to book your accommodations based on your needs. Regardless of whether you need a single-bedroom oceanfront villa, two-bedroom villa overseeing the ocean or a triple-bedroom accommodation, you can choose accordingly to make your stay relaxing.