Romantic getaway to Saint Maarten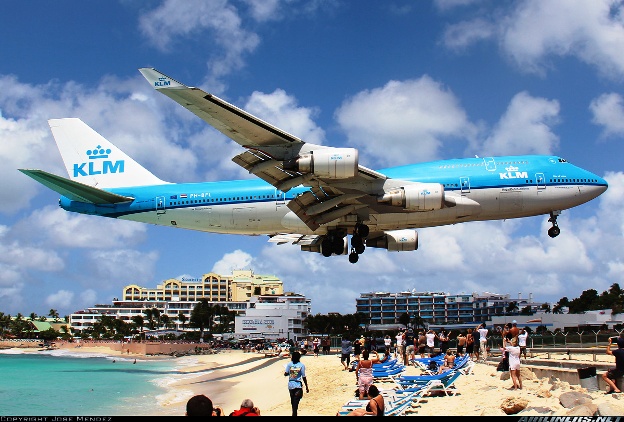 We absolutely loved touring Phillisburg, the capital of Sint Maarten, and walking down Front and Old streets. Because the cruise ships dock in this area, there are tons of people walking around during the day. Bars and restaurants line the shores of Great Bay and the duty-free prices make this a popular shopping destination.
We also really enjoyed Grand Case Bay, in St. Martin, a serene bay surrounded by homes and shops, as well as delicious local eateries known as lolos (pronounced low-lohse). Here I couldn't contain my smiles at the crystal blue waters and the friendliness of the servers at Sky's The Limit, a popular lolo where I indulged in a cold Presidente beer (which is Dominican) and Johnnycakes, a steaming hot serving of fried dough.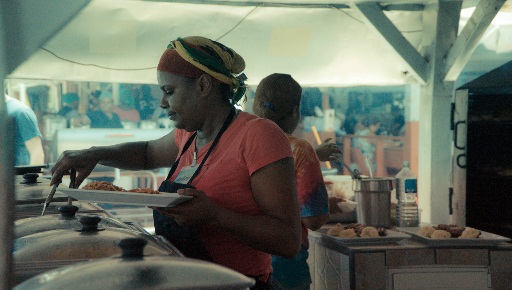 The scene at a local lolo, a must when visiting the island
When you visit, you will find that choosing a side can be difficult, as the island is connected in so many ways. You will cross the border many times during your visit as you explore the island. You can pass from one to the other without worrying about being hassled by border guards.
The beaches
Both sides of Sint Maarten/St. Martin have spectacular beaches. Those who prefer to go nude venture to the French side's Orient Bay, also known for its party scene. On the Dutch side, Maho Bay is popular for its proximity to the airport (seriously). The low-flying planes have become an attraction, drawing tourists who wish to experience the thrill of having jumbo jets flying close overhead.
Including these two, there are 37 beaches around the island. Our top favorites were Grand Case and Anse Marcel. Anse Marcel is a world away from the crowds of Grand Case and other busier beaches around the island. This quiet, shallow cove is perfect for families with little ones. We found it to be incredibly romantic as well, especially during the sunset hour, when the sky became a breathtaking display of colors before greeting the night.
Categories: Abacos, Caribbean, St Martin
Tags: Beach Vacation, Caribbean, Carnival Dream, Cruise ship, DeMotte, etraveltrips, Romantic getaways, Saint Maarten, Sint Maarten, travel