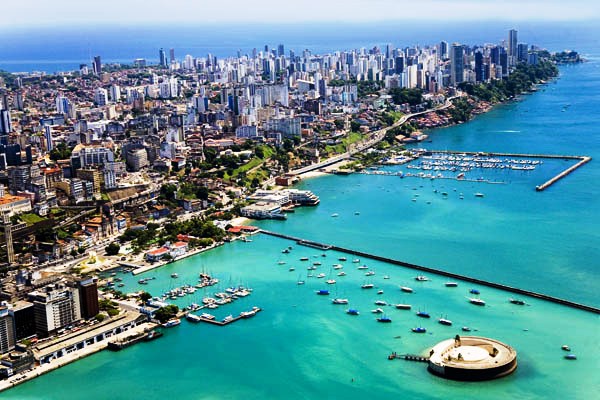 Mercado Modelo is a great place to purchase all your gift items and souvenirs for your loved ones back at home. Not too far from the main market is an excellent place to spot experience capoeira. Its a famous martial art dance performed by young men. Enjoy these surprising moments, experiences and explore more this time in Salvador. Take your kids, loved ones and families for a truly amazing trip to Salvador.
Igreja de Sao Francisco is one of world renowned churches for its great architecture in barroco style. It is a popular landmark and a famous tourist attraction in the city. The Abaete Park is a park and a lake with the same name drawing many families to relax and spend the day. The lake is of great attention and attraction for its dark water and white sand dunes.
Surfing is another popular activity among the youth while Salvador golf courses are enjoyed amidst the rest. A bus experience is a must to catch quick glimpses of what the city has to offer from colourful attractions, shops, eateries, beaches and landmarks. Porto de Barra is one of the fantastic beaches in Salvador and some of best shops in town for retail therapy are Salvador Shopping, Shopping Itaigara, Shopping Center Lapa, Shopping Piedade and Bahia Outlet Center.

Save
Categories: Abacos, Bahia, Brazil, Salvador, South America
Tags: Bahia, Beach Vacation, Brazil, Brazil vacations, Family vacations, Historic Centre (Salvador Bahia), Mercado Modelo, Pelourinho, Romantic getaways, Salvador, Salvador Bahia, Saturday, sightseeing, travel, vacation