Scuba Diving In Boracay Islands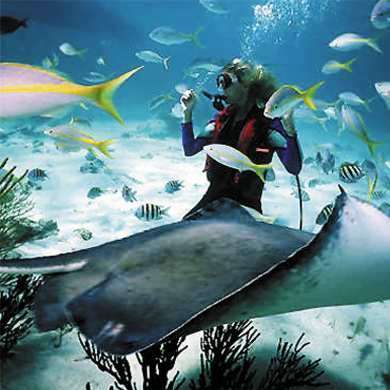 Crocodile Island is also home to some poisonous banded sea snakes some of which are long as two meters (6.5ft) in length. Scuba divers need to be very careful of sea snakes because all sea snakes are poisonous and their bites lead to fatality.
Another great dive location near the main island is the Laurel Island. This dive site is for the more experienced and advanced divers because the undercurrent here can be very strong and because of this, drift diving is the main scuba diving activity here. Furthermore, the strong undercurrent encourages corals to open up their brightly colored yellow and orange polyps to feed on passing planktons. Divers can also find big colorful sponges and huge waving gorgonian sea fans here.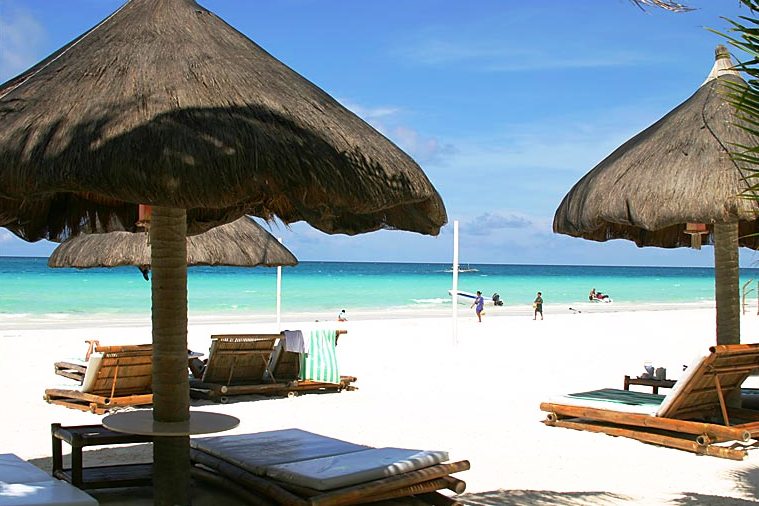 At northern tip of Boracay is a dive site known as Yapak. This is a deep wall diving location starting at about 30m(95ft) and descending into the depth of 60m (190 ft). Once again, the undercurrent here can get pretty strong. Scuba divers will encounter larger pelagic fishes here, such as barracudas and various species of sharks.
Hammerhead sharks and giant manta rays are the main attractions when diving in Yapak. Other excellent dive sites around Boracay are Carabao (buffalo), Cathedral Cave, Buruanga, Black Rock and Dog Drift. Is it any wonder why Boracay is consistently rated as one of the best scuba diving site in the world?
Click here for Hotels in Boracay


Categories: Abacos, Asia, Bocaray, Phillipines
Tags: Adventure Travel, Beach Vacation, Boracay, Diving, etraveltrips, Great Barrier Reef, Hotel, Manila, Philippine, Resort, Romantic getaways, Scuba Diving, Shopping, Sibuyan Sea, sightseeing, travel, travel deals, vacation