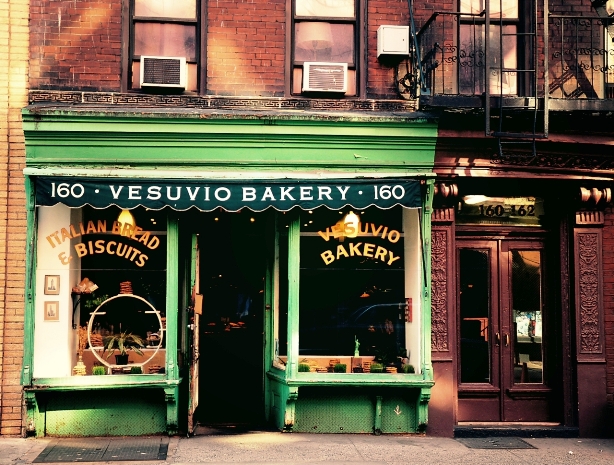 While western SoHo fortunately is largely protected from the current spate of building ugly large glass towers, Donald Trump's massive hotel on its westernmost fringes as well as forthcoming projects on the Bowery will permanently change the historic character of this fragile neighborhood. Architecture buffs will want to take our walking tour of the new architecture of Manhattan, which takes in a number of recent SoHo creations.
Now that SoHo has flourished and grown for over 35 years—ever since it gained credibility and status as a neighborhood when New York City officially recognized this up and coming district in 1973—visitors marvel not only at the architecture, but also at the vibrant cultural and commercial life on the neighborhood's historic streets.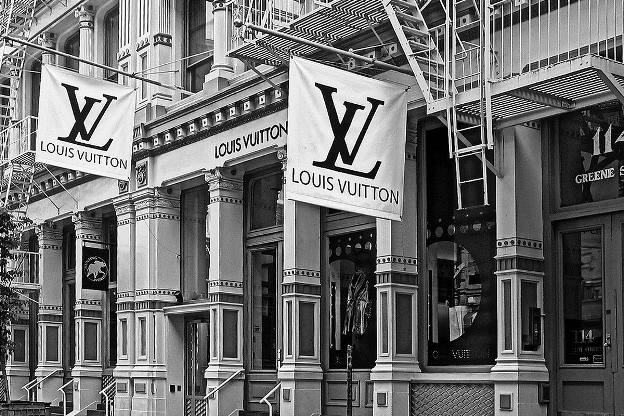 During the day, the sidewalks in this district are generally teeming with tourists, shoppers, and vendors selling t-shirts, jewelry, and original works of art. Shopping addicts know the area has some terrific vintage clothing stores that are true SoHo shopping experiences and bargains. Lower Broadway is home to everything from Bloomingdale's to Calypso (whimsical, gorgeous clothing and furnishings) to Pearl River Mart (Asian housewares and gifts.) Many of SoHo's famous stores and boutiques are found on Prince and Spring streets, with Prada, Chanel, Kid Robot, and two relatively new additions, Jill Sander (at the corner of Crosby and Grove Streets), and an Apple Computer Store (in a former post office on Prince Street) all located in this vicinity.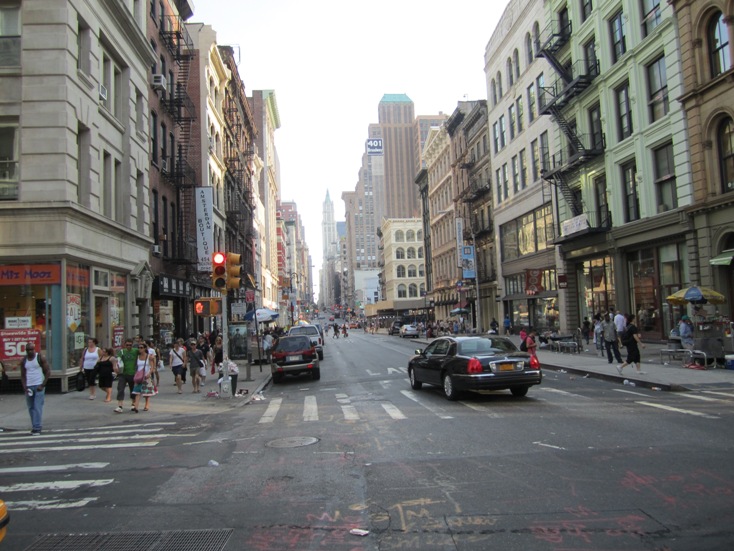 In fact, there are so many cool boutique, vintage and consignment stores in SoHo to choose from. Add, a spacious accessories shop, caters to handbag connoisseurs who worship designer bags but would rather not drop thousands at a luxury boutique like Prada or Louis Vuitton. West Broadway, the Champs-Elysées of SoHo, also features an impressive list of boutiques across a broad spectrum of choices. Tag Heuer Boutique presents an impressive collection of Swiss luxury sports watches.
Categories: Abacos, New York, New York City, USA
Tags: Bowery, Canal Street, City Vacations, Donald Trump, etraveltrips, Houston Street, Manhattan, New York, New York City, New York City Bars, NYC Dinning, Shopping, sightseeing, SoHo, Spring Street, Tommy Hilfiger, West Broadway