Taj Campton Place San Francisco California
The Taj Campton Place hotel is nationally renowned for its sophisticated atmosphere, amenities, and dining venues. Contemporary French cuisine with Mediterranean and Californian influences awaits guests in the 4-star Taj Campton Place Restaurant, complete with a 1,000-bottle wine list and a course menu of farmhouse and artisan cheeses. Outfitted in rich woods and leather, the Taj Campton Place Bar serves Bistro-style food, specialty cocktails, and fine wines.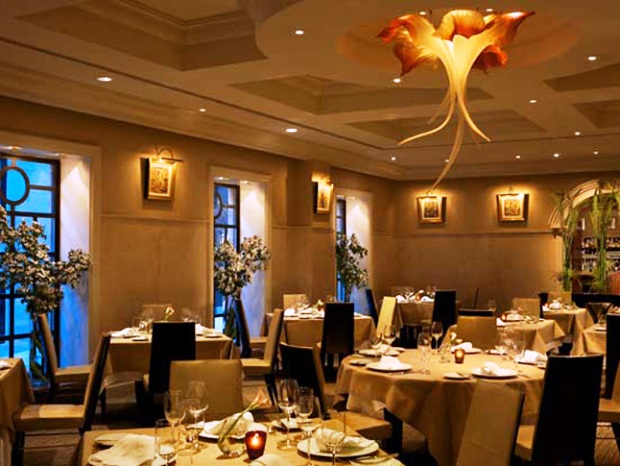 Located on the hotel's 9th floor terrace, the 24-hour fitness center overlooks Union Square and the San Francisco skyline. The hotel provides 4 conference rooms and a combined total of 1,900 square feet (176 square meters) in meeting facilities. Nearby parking and limo/town car service are available for additional fees. A roundtrip airport shuttle is available for a fee.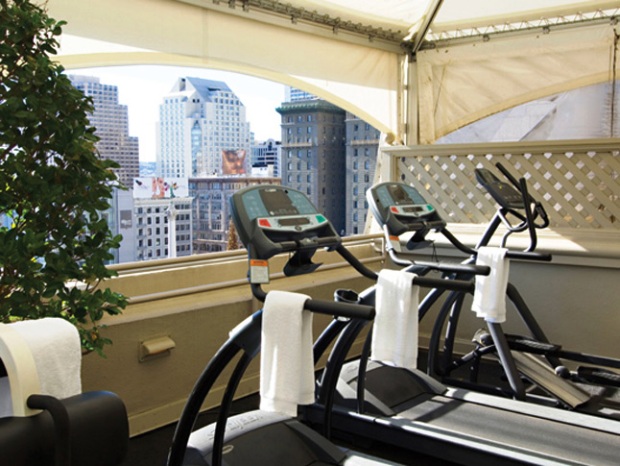 Fitness Centre
Being away from home need not mean being away from your health and fitness routine. The open-air outdoor fitness terrace is available around the clock for our resident guests. Sitting at the top of the 9th floor, you can enjoy your exercise while capturing a fresh breeze and overlooking the sweeping views of Union Square and the City.
Fitness Centre  Amenities
Complimentary access
Wide range of TechnoGym cardio and exercise equipment with iPod connectivity
SPA
The Union Square area has a multitude of options for spa and related services. The Concierge Team would be happy to assist with outside or in-room spa services and appointments.
Location
The 20th-century boutique Taj Campton Place hotel rests adjacent to the San Francisco, Calif., Union Square and 2 blocks to the luxury shops on Maiden Lane. The hotel's pristine location is within 6 blocks of the theater district, Chinatown, and Nob Hill. Transportation by cable car is available 1 block from the property.
Categories: Abacos, California, San Francisco, USA
Tags: Boutique Hotels, California, City Vacations, French Cuisine, Hotel, Luxury Hotels, San Francisco, Taj Campton Place, TechnoGym, Union Square, Wine tours